A highly regarded NZ lawyer – who recently branched out from a top tier firm to start his own – will now play a crucial role in the country's start-up and growth capital markets.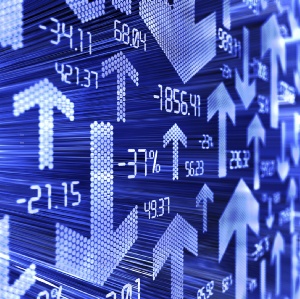 Since retiring from the partnership of
Bell Gully
at the end of last year, David Flacks has been a busy man.
The highly-respected, leading New Zealand corporate lawyer – who was a partner at the top-tier firm for nearly three decades – recently
started
a corporate specialist law firm with fellow former Bell Gully colleague Daniel Wong.
He's also currently a member of the Takeovers Panel, a director of Vero Insurance NZ Ltd, and chair of the NZ Markets Disciplinary Tribunal, and was recently appointed Chairman of North Shore-based company AFT Pharmaceuticals,
And now, he's set to be at the helm of the New Zealand Venture Investment Fund Ltd (NZVIF), Economic Development Minister Steven Joyce announced on Thursday.
Since its establishment, the government-owned fund has invested $147m into 187 of New Zealand's most promising growth companies including Xero, Orion Health, PowerbyProxi, Vend and Booktrack.
"NZVIF plays an important role in developing the start-up and growth capital markets for New Zealand-originated companies with high-growth potential," Joyce said.
Flacks brings a combination of legal and governance experience that will complement the skills of fellow board members Murray Gribben (chair), Anne Blackburn (deputy chair), Roger Bridge and Richard Hughes, a release from Joyce said.
Flacks told
NZLawyer
that it was still early days in terms up taking up the role.
"I'm really excited about as it's an area that I am really interested in, and I love the passion of New Zealand entrepreneurs, and the opportunity to help 'New Zealand Inc.' continue to grow.
"I have got quite a few governance roles as well, and my plan is to balance my governance roles with Flacks & Wong."
Flacks said the new firm was going "really well".
"We've got plenty of work, and interesting and enjoyable work as well – so we are really pleased with the way things are going."
Flacks' business partner Wong recently told
NZLawyer
having your own practice opens up a number of opportunities.
"A key benefit for me is the ability to make decisions quickly and to have full oversight and control over the firm's strategy and direction.
"There is also direct correlation between individual effort and reward. It's much like any other small business – and that's how I view myself, as a small business owner."