The new appointments increase the number of partners at Fee Langstone to seven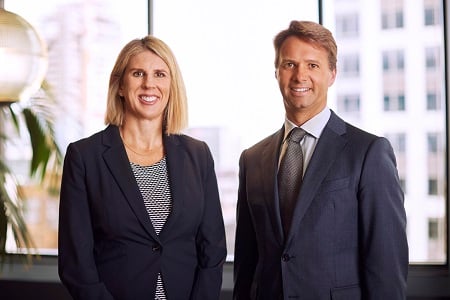 Insurance litigation firm Fee Langstone has announced the appointment of Russell Stewart and Virginia Wethey as partners.
These appointments increase the number of partners at Fee Langstone to seven, with approximately thirty staff members based in Auckland, making it one of the largest insurance and commercial litigation firms in New Zealand.
Stewart joined Fee Langstone's predecessor (Jones Fee) in 2010, having practised in Sydney for ten years. Stewart has represented clients in the legal, financial, accounting, auditing, mining, chemical, forestry, and property industries. He has extensive experience in professional indemnity claims and in conducting complex, high value commercial litigation, including representing a defendant in the Feltex litigation. He also has particular expertise in acting for the insurers of chartered accountants and auditors defending civil claims and disciplinary complaints.
"Since Russell joined the firm eight years ago, he has been responsible for the handling of the firm's two largest and most complex cases," said Philippa Fee, partner at Fee Langstone. "He has the personal and technical skills required to ably achieve an excellent client-focused outcome. I am looking forward to working with him as a partner of Fee Langstone."
Wethey first joined the partners of Fee Langstone at Jones Fee as a graduate in 1999. After two years, she set off for London, where she spent nearly a decade practicing at two leading insurance law firms, primarily specialising in professional indemnity claims. Wethey rejoined Jones Fee (now Fee Langstone) in 2011. Her expertise includes liability claims (particularly professional indemnity), fire and general insurance (including earthquake claims) and policy coverage.
"Virginia is a welcome addition to our partnership," said Craig Langstone, partner at Fee Langstone. "She is an outstanding lawyer and person. She was, of course, named in the 2018 and 2019 Legal 500 Asia Pacific editions as a Next Generation Lawyer to watch out for, and with good reason. Clients appreciate her practical approach to the insurance problems that she confronts on a daily basis and the legal expertise she has garnered over the past 20 years in the law."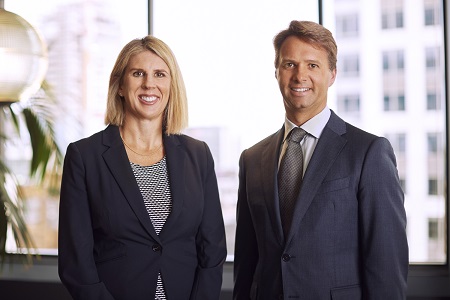 Virginia Wethey and Russell Stewart
Related stories