The social media giant gathered diversity data from 40 law firms it has paid the most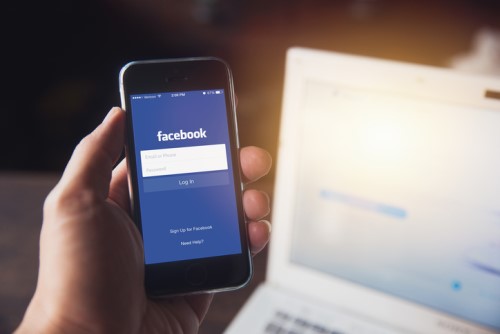 Facebook has recognised one of its outside counsel firms for its diversity efforts.
The social media giant gave the inaugural Facebook Law Firm Diversity Champion Award to Kilpatrick Townsend & Stockton, the firm has announced. The Atlanta-headquartered international law firm said that the award recognises the organisation's dedication to diversity, evidenced by how it staffs its Facebook matters, as well as providing leadership opportunities for lawyers and for having a robust diversity program.
"It is a privilege for Kilpatrick Townsend to work side-by-side every day with the tremendous in-house team from Facebook," said Larry McFarland, Kilpatrick Townsend co-relationship partner for Facebook and Los Angeles managing partner. "We are honoured to receive an award that personifies a core value of Kilpatrick Townsend – offering clients the most talented and diverse attorneys who provide outstanding service. On behalf of the entire firm, thank you."
To select the winner of the award, Facebook gathered diversity data from 40 law firms it has paid the most. To rank the firms, it used a scoring system that had at its core each firm's compliance with Facebook's diversity requirements.
The social media giant requires all outside counsel firms to staff matters with teams that have at least 33% women and diverse lawyers. The guidelines also say that these lawyers must be given meaningful and measurable leadership opportunities.
The scoring system also took into account diversity programs at the firms, including a formal diversity strategy and specific diversity mandates.
"Diversity is one of the key components that makes Facebook such a creative and innovative company. And Facebook, rightfully, wants that same diversity and creativity reflected in its outside legal counsel," said Dennis Wilson, Kilpatrick Townsend co-relationship partner for Facebook. "Kilpatrick Townsend's intentional recruiting and thoughtful mentoring has provided a deep and diverse pool of talent who work directly with their colleagues at Facebook. I have been a part of big wins and awards in my career, but this one is special."
Facebook recognised Kilpatrick Townsend at a reception at its headquarters in Menlo Park on 20 June. The award was presented by Colin Stretch, Facebook general counsel, and Jennifer Newstead, incoming general counsel. Also at the event were the co-chairs of Facebook legal's diversity and inclusion committee: Allison Mull, vice president and deputy general counsel; Allen Lo, vice president and deputy general counsel and head of intellectual property; Anna Chen, director and associate general counsel; and Akshay Verma, head of outside counsel management.
In addition to McFarland and Wilson, the reception was also attended by Henry Walker, Kilpatrick Townsend chair; Ty Lord, Kilpatrick Townsend executive committee member; and Yendelela Holston, chief diversity and inclusion officer. Kilpatrick Townsend partners Caroline Barbee, Anthony Malutta, and Mansi Shah; associates Peter Kidd, Lidia Lopez and Calla Yee; and trademark counsel YeWon Min also attended the event.