The results of an inaugural New Zealand law firm salary study may surprise you.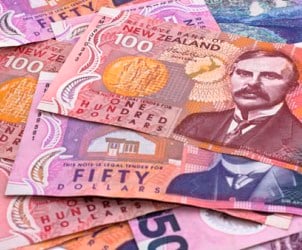 Small New Zealand law firms are aggressively competing with big firms when it comes to salary, a new study reveals.
According to the inaugural ALPMA/McLeod Duminy New Zealand Legal Industry Salary and HR Issues Survey, small firms offer the highest salary for six of the 15 legal roles tracked in the survey, including graduates, special counsel, equity partners and managing partners.
Senior associates, associates and more experienced lawyers were found by the survey to be best paid at large firms with over 75 employees.
These firms offered the highest salaries for eight out of the 15 legal roles, including most management roles.
Salaried partners and lawyers with one year post-qualification experience were the only best-paid legal roles at mid-sized firms.
"When you add into the mix the fact that more small firms offer bonuses to more staff than mid-sized firms, then it is clear that small firms are competing aggressively on compensation strategies to attract and retain staff," ALPMA NZ Chair and general manager at
Lowndes Jordan
Sheryll Carey said.
"And one thing that isn't covered in the survey is that in small firms the hours aren't as long. So really, your return is better in a smaller firm than it is in a bigger firm."
Carey said there were benefits and disadvantages to working in both small and larger firms.
"The benefit to working in a bigger firm is that you get exposure to a wide range of work, because you can move teams, whereas in a small firm you may get more work in one single area.
"But then in a smaller firm, I think you get more client exposure earlier on your career, and also – and I know this from our graduates who have compared their work to their friends' who are in big firms – the quality of work they actually get to do is a lot higher in a smaller firm, more hands-on."
Smaller firms were being able to compete with larger firms on the compensation front due to a flow-of work onto the smaller firms, she said.
Accordingly, she expected to see, to some extent, a flow-on of lawyers from bigger to smaller firms.
"I've been at Lowndes Jordan now for eight years, and you certainly do get some people who you interview who wouldn't consider moving from a big firm, but I think we are seeing more people looking at other options now.
"Also there have been a lot of break-away boutique firms who are setting up that still have the quality of work that the big firms have, and that attracts those people out of those big firms."
Sixty-two New Zealand law firms from across the country, employing 1,836 people, completed the survey, paid for 74 roles within New Zealand law firms, spanning lawyers, executive, management and administrative staff.
From a regional perspective, lawyers in Wellington were found to be paid the highest in the country (in 10 out of 15 roles), with Auckland coming in second, paying the remaining legal roles – including associates, salaried partners and equity partners – the highest.