Pinsent Masons extends flexible resourcing brand… AI is one of the biggest business risks A&O survey reveals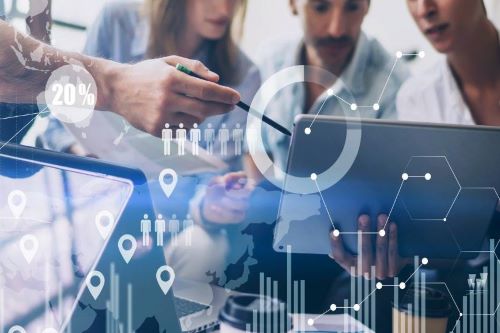 Eversheds tech business launches hub for in-house teams
Konexo, the alternative legal and compliance services business of Eversheds Sutherland, has launched a tech-focused hub for in-house legal departments.
Konexo Hub gives in-house teams access to leading legal-tech in one flexible portal, whether they are outsourcing activity or managing it themselves.
For example, it can be used to draft and review contracts online, manage legal queries, legal risk indicators, and reporting.
"The legal landscape is changing, with in-house legal teams working amid the increased globalisation of law and regulation, while business decision-makers increasingly scrutinise the value they derive from their legal resources more than ever before," said firm partner and head of Konexo Graham Richardson. "Konexo Hub is a key differentiator and will empower inhouse legal teams to have more choice in managing the work they do and deliver faster and better service provision to their organisations."
Pinsent Masons extends flexible resourcing brand
International firm Pinsent Masons has made two acquisitions to enable it to extend its flexible legal resourcing brand Vario.
The acquisitions are in Germany; Xenion Legal GmbH a leading name in the German freelance legal market; and Xenia, a sister company that operates an associated managed legal services business, subject to regulatory approval.
The expansion into the key European market extends the reach of Vario, which launched in the UK in 2013 before adding Australia, Singapore, and Hong Kong in the past few years.
Vario managing director Matthew Kay says there are three strategic planks to this double-acquisition.
"First, we see this as an effective way to launch the Vario brand in Germany. Second, Xenion has an impressive client list whom we think could benefit from a wider range of services available through both Vario and Pinsent Masons. Finally, this acquisition will help us respond to increased demand for scalable flexible resource particularly in respect of secondments and class actions," he said.
AI is one of the biggest business risks A&O survey reveals
Business leaders are concerned about how the advancement of technology will affect their businesses.
A survey from Allen & Overy shows that tech such as artificial intelligence and machine learning is viewed as the largest global risk by 58% of directors.
The law firm's survey of UK business leaders, in conjunction with risk advisory and insurance broker Willis Towers Watson, also reveals that only 59% of leaders feel able to change their firm's corporate culture and 49% have experienced a criminal or regulatory claim involving leaders of their company in the last 12 months (up from 34% last year.)
Climate change is another significant risk to business according to 40% of respondents.