Angela Williams was motivated to go into law out of a desire to confront inequality and injustice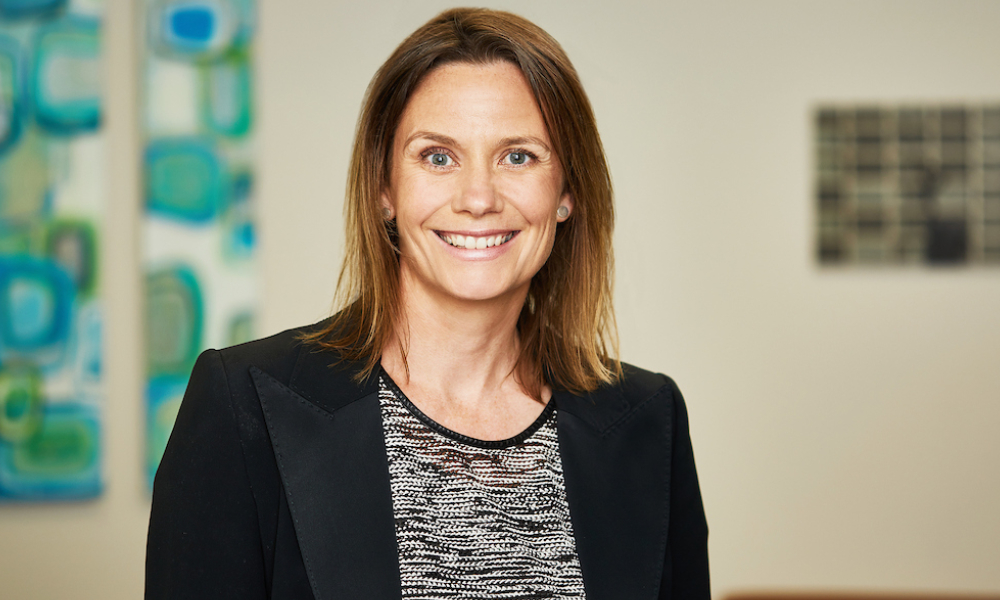 Angela Williams' pursuit of law was driven by a desire to confront inequality and injustice in society. After receiving her LLB from Waikato Law School, she headed to the UK, where she focused on human rights, environmental protection and social change.
As a member of the Wellington Women Lawyers' Association, she has sought reform in the legal sector, especially with regard to gender equality and sexual harassment. Much has changed in the two decades she's been a lawyer, but there is still a lot of progress to be made, she says.
In this interview, Williams also talks about her rewarding work with NZ Law Awards 2020 finalist Dyhrberg Drayton Employment Law, looking forward to some decent surf and how COVID-19 has "taught us all a bit about looking after one another."
What made you choose a career in law?
I was motivated to study law by a strong sense of wanting to confront inequality and injustice within our society. I wanted to learn more about human behaviour and harboured a youthful enthusiasm to make the world a better place. During my time at Waikato Law School I was encouraged to travel to the United Kingdom to undertake postgraduate study, which led to a period working in academia before returning to Aotearoa to continue my career in the legal profession.
What's your favourite part of the job?
I love that as lawyers we are always learning and I love getting to know people and hear their stories. Being part of a small team means the work is always different and we are able to have a real personal connection with clients when we're assisting them. Employment law requires creative problem solving, from traditional dispute resolution mechanisms to more restorative practices, and it's rewarding to help people find the best fit for them and their circumstances.
What is going on at the firm? Are there any new programs and initiatives that you're particularly interested in?
We've been busy the last few months running the independent complaints service for Sport NZ regarding the issues within gymnastics. It's not always easy work, but it is so important and rewarding being trusted with people's lived experiences. I'm lucky to work with an awesome and supportive team who is committed to affecting real change and making our systems and organisations safer for future generations.
What was the biggest lesson you learned in the past year and what advice can you give fellow lawyers about it?
It's hard to talk about 2020 and not speak of the challenges we have all faced with COVID-19. The lockdown we had here in Wellington provided a great reminder of how we can all be more flexible and accommodating in our work and engagement with clients and colleagues. It was a great lesson in remembering to check in with people we work with and reflect on the pressures and (often unseen) stresses experienced by others. As lawyers we are often so busy with deadlines and workload, this reflection can get a bit lost. So I think COVID-19 taught us all a bit about looking after one another.
What should the profession and law firms focus more on?
Whilst a lot has changed in the 20 years I've been a lawyer, there is still much progress to make in the legal profession on gender equality and the underlying masculine culture still evident in many firms. As a profession we need to focus on creating some genuine accountability around sexual harassment in the workplace.
I also believe the profession has a responsibility to understand and behave in a manner that is consistent with tikanga Māori and promote authentic engagement with Te Ao Māori.
What has been the biggest challenge you and your practice has faced amid the pandemic?
Along with many other employment law firms, we are facing challenges with long delays getting matters before the Employment Relations Authority at the moment, which exacerbates the stress and cost incurred by clients and often results in matters becoming much more complex than they might otherwise have been. We're hopeful this will be remedied soon and clients will be able to rely on timely and effective access to justice.
What are you looking forward to the most in the coming year?
I have to say some sunshine and a holiday wouldn't go astray right now! I'm looking forward to some time with my whānau and friends, some decent surf, and a bit of a kiwi summer road trip – keeping fingers firmly crossed for all of the above!