Leading lawyers from New Zealand and Australia share their knowledge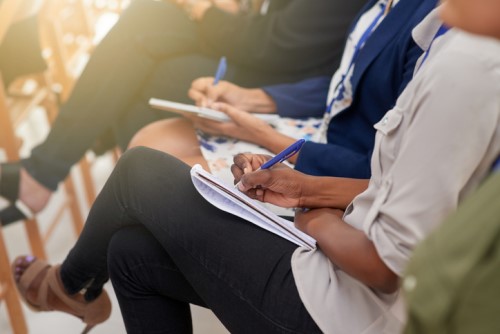 DLA Piper has continued its longstanding commitment to supporting the rule of law in Pacific island nations, tapping its network of seasoned lawyers in New Zealand and Australia to help law students in a recent seminar.
In January, Iain Thain, a DLA Piper litigation partner from Auckland, shared his knowledge with 21 Fijian and Tongan law students in a week-long seminar at the University of the South Pacific. The seminar was also conducted by Sydney-based lawyers Michael Gill, who is a pro bono consultant, and Catriona Martin, who is DLA Piper's Asia-Pacific pro bono director.
The seminar is the latest in the global firm's efforts to develop the legal knowledge and skills of lawyers from Fiji, Vanuatu, Solomon Islands, and Tonga, with the aim to enable them to better help local communities.
"There are always gaps in communities' ability to access justice, and these young people were keen to fill them, to learn more and make effective contributions to their own communities," Thain said.
Face-to-face seminars with legal experts are invaluable for law students in these jurisdictions, where the only opportunity is to study law online, the firm said. As part of the seminars, participants discuss social-justice issues, practice legal drafting, and hone their interviewing skills in an interactive setting.
The aim of the firm's efforts in the Pacific islands is for students to "take their enthusiasm for pro bono work back to their local and wider communities and, when they graduate, contribute to a generational shift as they change conservative attitudes in their local firms," DLA Piper said.
Thain said that in New Zealand, pro bono work is formalised within the firm.
"Young graduates expect nothing less now. The personal satisfaction that comes from pro bono is immense. Lawyers have always done this work, but often privately. Sometimes in the past you would never know the scope of a lawyer's pro bono commitment until you read their obituary," he said.
"That ad hoc approach of the past meant that access to justice with pro bono legal help was often a matter of luck," he said.
"Now, by openly embedding and rewarding pro bono work at firms, it becomes a more important part of legal life, and by setting targets for it, as we do, you can measure the power of it as a force for good."