The industry's trade surplus more than doubled over the last decade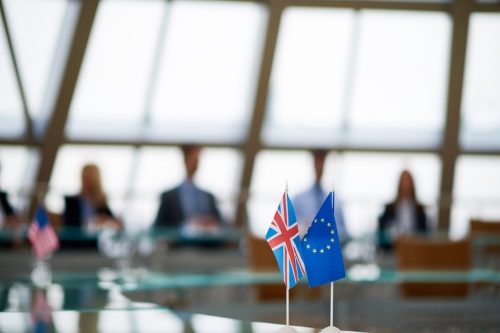 The legal services industry in the UK has grown its revenue and trade surplus despite lingering turmoil over Brexit.
The finding comes from the "UK Legal Services 2019" report by TheCityUK, a private-sector membership organisation that promotes the financial and related professional services industry in the UK.
Legal services in the UK generated revenues of £35.46bn in 2018, up more than £2bn, or 6%, from 2017's £33.44bn. That's also up £9.85bn, or 38.5%, from £25.61bn in 2010.
Revenue of the UK's top 100 firms, ranked by revenue, increased 8% on the year to £26.4bn in 2019, TheCityUK found. The figure is an increase from £14bn a decade ago.
The strong performance this year was driven by the 25 best-performing firms, which experienced top-line growth of 9% year on year and accounted for nearly 80% of the revenues of the top 100 firms. However, the study also pointed out that specialised firms "on average considerably outperformed generalist firms" in 2018-19.
The 10 best-performing law firms by revenue had a collective turnover of £14.5bn, more than that of the entire top 100 a decade ago, TheCityUK found.
The study also found that the trade surplus of the legal services industry more than doubled in the past decade to £6.5bn, which is a record high.
The report found that 338,000 people work in the legal services sector across the UK, with a third of those working in London. The UK has the largest legal services market in Europe and second only to the US in the world. TheCityUK was upbeat on the legal services sector in the UK.
"While there is no room for complacency, with the combined international prestige of English common law and the strength of the judicial institutions which underpin it, the sector and the UK jurisdictions will remain a vital national asset and an essential component of the broader financial and related professional services ecosystem as the UK charts a new economic course beyond Brexit," it said.