Baker McKenzie announces new Canadian collab… New Zealand graduate lawyer applications hit 8-year high…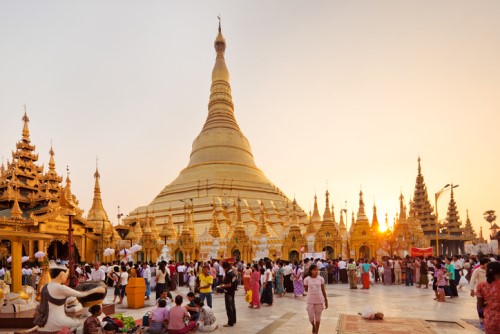 Dentons expands Southeast Asia presence
Dentons has opened a new office in Myanmar, expanding its presence in Southeast Asia.

The global law firm's Yangon office is led by Mark Livingston, resident partner, who has joined with a team from Livingstons Legal. They will work closely with Dentons Rodyk in Singapore.

"Myanmar is a major opportunity for business growth in the next five years. Our new team in Yangon will expand our capabilities to provide in depth legal advice to clients who seek to establish and grow their businesses in Myanmar," said Philip Jeyaretnam, SC, Global Vice Chair of Dentons & Regional CEO of Dentons Rodyk.

Baker McKenzie announces new Canadian collab
Baker McKenzie is launching a new first-of-its-kind hub for multidisciplinary collaboration based in its Toronto office.

The hub will enable the firm's lawyers to meet with leaders in business, government, academia and not-for-profits to address complex global challenges at the intersection of business, law and technology.

"Our Firm has a proud history of developing new and innovative ways to better serve our clients," Paul Rawlinson, Global Chair of Baker McKenzie said. "Our Whitespace Legal Collab is part of our Firm's wider efforts to cultivate a new type of thinking when helping our clients develop solutions to complex challenges."

New Zealand graduate lawyer applications hit 8-year high
There was a surge in applications to practise law in New Zealand from overseas graduates in 2016.

The New Zealand Council of Legal Education reports in its annual report for 2016 that there were 126 applications, the highest number since 2008 when 130 applied.

Applicants from Asia made up the largest single group with applications also from Europe, the Americas, Africa and Oceania.

There was also a higher-than-expected number of completion certificate applications from New Zealand graduates – 900 compared to the forecasted 800.