Allens advises on Victorian prison deal… Clyde & Co appoints new global CIO…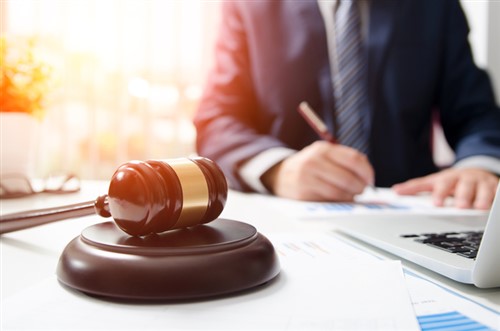 Companies faced fewer lawsuits against them in the last year according to a new report.
But the 2018 Litigation Trends report from Norton Rose Fulbright shows that corporate counsel reported rising regulatory proceedings and arbitrations in navigating increased cyber risk, data protection and tax issues.
There was an 11% increase from last year in the number of legal departments who say they are increasingly forced to balance one jurisdiction's discovery obligations with another's data protection regulations. More than half of respondents said this was the case.
The report also found that:
More than a quarter of businesses surveyed anticipate the volume of disputes will increase over the next year, driven mostly by expansion. The technology and life sciences/healthcare industry sectors are expected to see the biggest increase.
Arbitrations are slightly up overall, and more clients say they prefer arbitration over litigation for international disputes.
The use of alternative fee arrangements (AFA) rose only two percent, even though more than a third of corporate counsel in last year's survey anticipated that they would be relying on AFA increasingly.
Less than half of responding organizations have tried embedding lawyers within business operations, despite feedback indicating it is the most effective way to reduce the volume of litigation. Providing training is the most popular preventative measure and an effective one.
The full report is available at litigationtrends.com
Allens advises on Victorian prison deal
A team from Allens has advised the CEO Group Australia on its expansion plan for the Fulham Correctional Centre in Victoria.
Allens advised on procurement, legal and commercial aspects of the expansion, which will see 102 beds added to the current contract capacity of 947 beds and an upgrade of the Centre's existing facilities.
The Allens team included David Donnelly (Partner), Paul Telford (Managing Associate), Ben van Weel (Associate).
Clyde & Co appoints new global CIO
Clyde & Co has named DiAnna Thimjon as its Global Chief Information Officer (CIO).
She joined the global firm from US law firm Sedgwick in January and has held the role of interim CIO since July.
Taking the role officially will enable the former US Military Intelligence Officer to lead the firm's global IT operations in a crucial period for the legal profession.
"This is an exciting time to be in the legal industry and I'm delighted to part of one of the leading global law firms," she said. "An effective and agile IT department is increasingly crucial to the success of any cutting-edge, international business. I'm especially relishing the opportunity to work with our legal departments to continually improve our service delivery to clients through the effective combination of technology and legal process."