As COVID-19 pandemic alert levels jump to 3 in Auckland and 2 for the rest of the country, courts reinstate some restrictions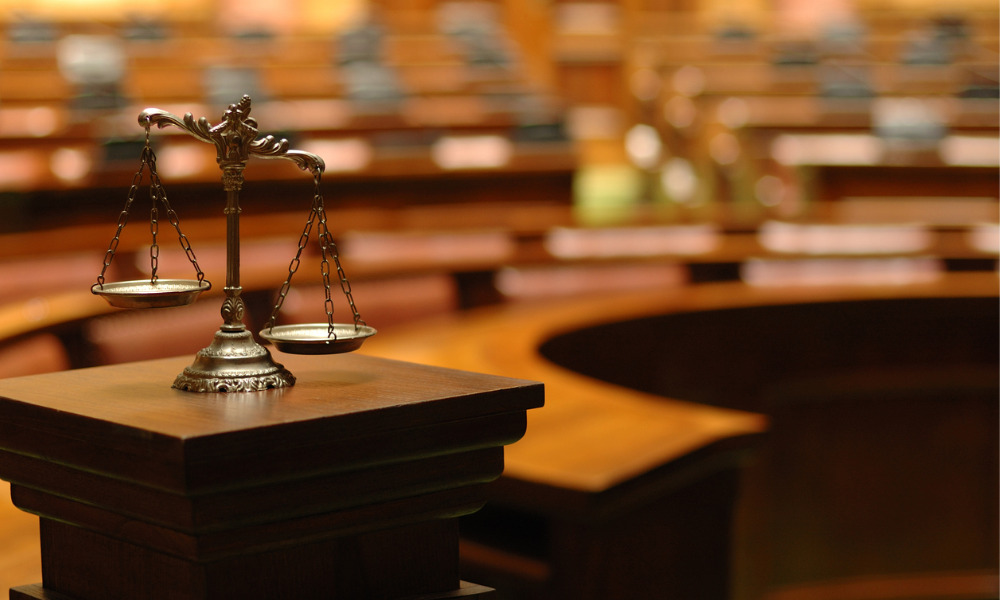 Following the proclamation that Auckland would be under COVID-19 pandemic alert level 3 while the rest of New Zealand would be under alert level 2, courts announced updated protocols on Wednesday.
Chief Justice Dame Helen Winkelmann announced the suspension of jury trials on Wednesday. In courts outside Auckland, trials resumed yesterday following the results of checks to ensure accordance with safety guidelines.
Supreme Court
Scheduled appeals and applications for leave to appeal will be heard in person if counsel and self-represented parties are either based in Wellington or can travel safely to Wellington. For parties situated in areas under alert levels 3 or 4, arrangements will be made for them to attend the proceeding via approved audio-visual link (AVL).
The court only permits counsel and self-represented parties to appear in person at hearings. Pending court arrangements, interested parties may attend via AVL. Documents may not be handed up in court, but must be emailed.
Court of Appeal
In Auckland, proceedings will be held through approved AVL or audio link. In Wellington and Christchurch, proceedings will be held as normal, although parties will have the option of attending oral hearings remotely.
High Court
Chief Justice Dame Helen Winkelmann announced that jury trials at the Auckland High Court would be suspended until 17 August. Judges, associates and clerks can only work from either their home registries or from home, and remote technology will be used to carry out circuit business.
The court issued a protocol for persons in isolation and quarantine, and reinforced previous protocols for remote hearings. The court also released practice notes for criminal and civil proceedings.
District Court
Jury trials are suspended in the District Courts of Manukau and Auckland until 17 August.
Only members of the judiciary, Ministry of Justice staff members, defendants, parties, witnesses, complainants, victims, and other stakeholders will be allowed to enter court premises under level 3 unless special permission has been given. Members of the media, however, will be permitted into courtrooms under level 2.
Scheduled work in the Youth Court will proceed normally based on workforce capacity and social distancing requirements under level 3. The Family Court will focus on priority work and extend to scheduled work where possible.
Employment Court
The court will still process new and existing proceedings under level 3, but will reinstate previous protocols.
Māori Land Court
Māori Land Court offices in level 3 regions will be closed, and documents can only be filed electronically or by post. Proceedings will not be conducted in person within these areas, and judges will seek to resolve matters on the papers where possible. For matters that cannot be handled on the papers, the use of remote technology will be proposed.
For areas under level 2, some hearings will take place in person, and the district offices will be open for restricted in-person services. However, most matters will be determined on the papers or via phone and video conferencing. The majority of services will be provided remotely, and court advisory services may not be offered in person.
Waitangi Tribunal
All in-person proceedings in a level 3 area will be adjourned. Judicial conferences and panel meetings must be held remotely.
Under level 2, most matters will be determined on the papers or through phone and video conferencing, although some hearings may take place in person.
Environment Court
Proceedings in level 3 areas will be conducted by AVL or telephone. Flexibility will be extended in relation to filing deadlines and procedures.
Under level 2, hearings are expected to be conducted as normal, although remote attendance is being encouraged. Parties also have the option of seeking a resolution on the papers.
Coroners Court
Coroners will determine if inquest hearings may be held with remote technology or in person with restricted attendance.
Court Martial and Summary Appeal Court