A bill repealing one of New Zealand's oldest statutes still in force has passed its second reading with cross-party support.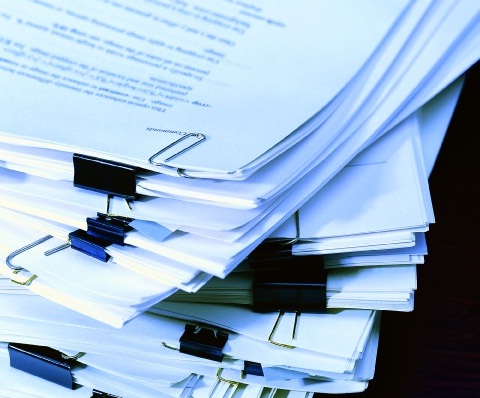 A bill repealing one of New Zealand's oldest statutes still in force has passed its second reading with cross-party support.
The Judicature Modernisation Bill - an omnibus bill to repeal the Judicature Act 1908, the framework for law surrounding New Zealand courts - passed its second reading in Parliament last week, and is being hailed by the government as a way of helping deliver a 21
st
century justice system.
But the bill has ruffled feathers, with some saying it lacks protection for an independent judiciary.
Created in a bid to modernise courts, the 1,226 page document revised the laws under which courts operate, by way of five new Acts and the amendment of 17 existing ones.
The new Acts include the Electronic Courts and Tribunals Act, which paves the way for the use of electronic documents in New Zealand's courts and tribunals; the Senior Courts Act, covering the High Court, Court of Appeal and the Supreme Court; the District Court Act; the Judicial Review Procedure Act; and the Interest on Money Claims Act, which further defines the process for courts awarding interest on claims involving monetary amounts.
Measures to be introduced include extending the District Court's jurisdiction to civil cases with an amount in dispute of up to $350,000, requiring the judiciary to publish information on the numbers of outstanding judgements beyond a reasonable time, and requiring some written court judgements be published online.
''This bill will improve transparency and efficiency of the court system, and enhance public trust and confidence in the justice system,'' Justice Minister Amy Adams said.
But New Zealand-trained academic and constitutional lawyer Dr Richard Cornes, a senior lecturer in public law at Essex University and visiting fellow to
University of Otago
, had some reservations about the bill, which prompted him to make oral and written submissions to the Justice and Electoral Committee.
''In many respects the reform will have the desirable effect of making the law clearer and more accessible,'' Dr Cornes said.
''For a statute of constitutional significance, as this one will be, that is to be welcomed. The reservations I have are all linked to a concern to better protect judicial independence in New Zealand.''
''It is a good bill which does a lot of good things, but in New Zealand fashion the matter is being swept through as mere housekeeping matter, and it is not just a housekeeping matter – it is very important.''
His suggestions included inserting a section specifically providing for an independent judiciary - along the lines of s268 of the Electoral Act, which ''puts the essential elements of the elected branch beyond amendment by simple majority''.
''My modest proposal is that similar protection should be provided for the other pillar of the constitution: the independent judiciary. I would like to see constitutional entrenchment like the Electoral Act.''
Dr Cornes has also called for a change to the bill's compulsory retirement age for judges of 70.
''New Zealand judges are very moderate in global terms. Making them retire at 70 is just madness. In a small country with the talent limits that come with it – it's crazy. And judges tend to get better with age.''
Labour MP Jacinda Ardern echoed his sentiments during second reading discussion, but the bill looks likely to pass at the third reading given cross-party support.