The new partners operate from the firm's Queenstown and Hawke's Bay offices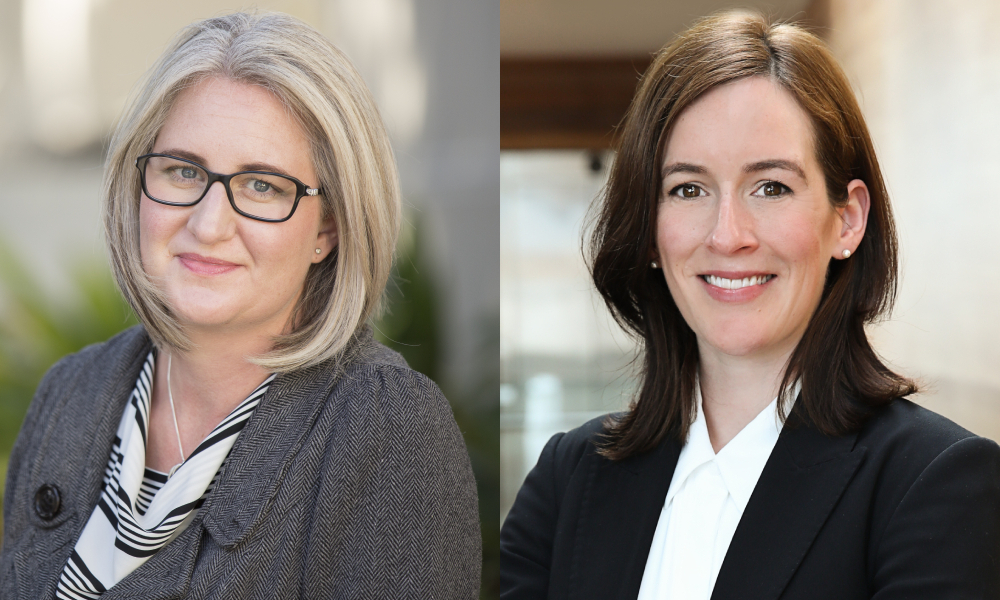 Copeland Ashcroft has expanded its partnership with the promotion of two senior associates.
Myriam Mitchell operates from the Hawke's Bay office, while Naoimh McAllister is based in Queenstown. Both new partners have strong backgrounds in litigation and workplace law.
In the past 12 years, Mitchell has gained experience in the areas of employment, health and safety, insurance law and dispute resolution. She has guided clients in all aspects of employment law, such as employment agreements, restructuring procedures, disciplinary and performance issues, personal grievances, restraints of trade, human rights and privacy issues and protection of confidential information.
She has advised on health and safety matters and represented employers being investigated by WorkSafe. She has seen cases through from the process of prosecution all the way to sentencing, and has appeared before the Employment Relations Authority, Employment Court, District Court and High Court.
Mitchell is a member of the new health and safety law committee established by the Auckland District Law Society and was the first-ever Young Insurance Professionals Inc president. She also possesses a commerce degree in management and employment relations.
She started with Copeland Ashcroft in 2017, and also works from the Wellington branch.
McAllister focuses on employment law, health and safety law, immigration and related work, providing advice on contentious and non-contentious workplace law issues in all forms. She has worked with corporations, government entities and private clients.
She regularly handles matters involving restructuring for commercial transactions, dismissals, investigations, restraint of trade and protection of confidential information. She has also assisted employers on complex immigration and employment visa concerns.
McAllister has advised on the health and safety aspects of key Christchurch rebuild construction projects as well as those of complex conservation projects. She gained experience as a litigator while practising overseas for more than a decade.
She made the jump to Copeland Ashcroft in 2018.
Mitchell and McAllister join managing partner Janet Copeland and Kate Ashcroft at the firm's partnership table.