Senior hire for HFW as Ince deputy practice leader joins…12 promoted to senior associate at national firm…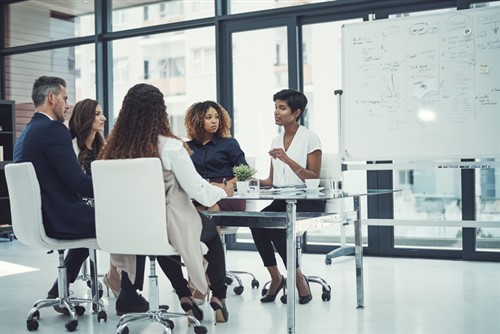 Lawyers at Clyde & Co will be given tools to help them raise their profiles over the next year following the launch of a new initiative.
It will include training in social media, on camera interview technique, presentation skills, writing for offline and online audiences, creating a personal brand, and effective networking.
The global law firm is offering the programme to men and women but it will be particularly promoted to female lawyers, who despite making up 46% of the lawyer population and 25% of partners at Clyde, only account for 20% of external spokespeople quoted in the media.
Liz Jenkins, partner and the newest member of the Global Management Board, says that women sometimes hold back from self-promotion and brand-building opportunities.
"What we want to do with this programme is to challenge the status quo and provide all our lawyers, but especially our female lawyers, with training to help them develop the skills to promote their expertise and the business confidently and professionally," she said.
As part of the initiative, and in the run up to International Women's Day on 8 March 2019, Clyde & Co will also seek to involve female spokespersons in as many media interviews as possible.
Senior hire for HFW as Ince deputy practice leader joins
HFW has hired a senior lawyer from Ince & Co. to join its admiralty & crisis management team in London.
Victor Fenwick was previously deputy head of Ince's admiralty business group and adds 25 years of experience of handling marine casualty claims in markets around the world.
He bolsters HFW's admiralty & crisis management team which includes 35 specialist lawyers and dedicated emergency response teams across major regions including Australia and Asia Pacific.
12 promoted to senior associate at national firm
Allens has promoted 12 lawyers to senior associate across five practice groups.
They are: Tammy Saladine, Brooke Muggeridge, Dana Harel, and Zac Kedgley-Foot (banking & finance); Caroline Swartz-Zern, Ingrid Weinberg, Kelly Roberts, and Victoria Eastwood (disputes & investigations); Sara Lindemann (projects & development); Heydon Wardell-Burrus and Elise Ho (tax); and Alex Ortner (corporate).
"Becoming a senior associate is a significant career milestone and I congratulate all of our appointees,' said Managing Partner, Richard Spurio. "It is terrific to see such a diverse group of senior associates, all of whom can deliver deep sector and practice area specialisation and a range of different perspectives and experiences to our clients."