Two Birds launches high-growth-focused platform… Global banking team expansion for White & Case…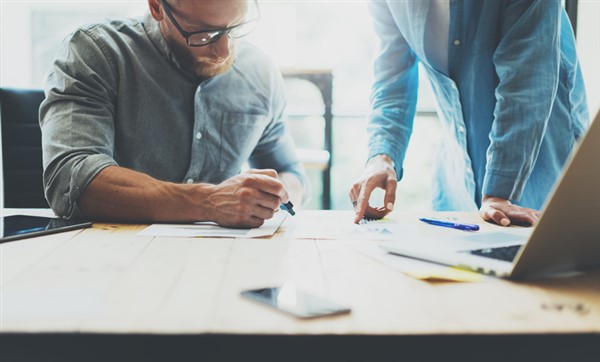 A team from Clifford Chance has advised Bank of China (Hong Kong) on a new virtual bank in Hong Kong.
The virtual bank, Livi VB Limited, is a joint venture between BOC Hong Kong, and subsidiaries of JD Digits and Jardines and the banking licence granted to the JV is one of the first three licences granted by the HKMA for conducting virtual banking business in Hong Kong.
Partner Virginia Lee led on the deal with support from senior associates Queenie Tong, Ryan Wong, and associates Winnie Poon and Vicky Xiang. Partners Yong Bai and Ling Ho also provided support on the project.
Two Birds launches high-growth-focused platform
Bird & Bird has high-growth business clients in its focus with a new online platform called twoVenture.
The UK-based platform will inform and guide businesses on legal issues and concerns and contains guidance notes and insights into the current marketplace and trends.
"twoVenture will support companies by identifying and planning for the legal challenges that accompany rapid growth, and by also providing access to the full team of lawyers at Bird & Bird, the platform will help companies resolve or avoid these challenges," explained Struan Penwarden, International Head of Venture Capital, and, Shing Lo, Venture Capital partner.
Global banking team expansion for White & Case
White & Case has hired Zenya Onishi as a partner in its global banking practice, based in Tokyo.
He joins from Linklaters where he was counsel and has a practice focused on leveraged finance, acquisition finance and cross-border syndicated loan transactions. He represents domestic and international financial institutions and borrowers on a variety of lending transactions, governmental bodies on multi-national loans and has experience advising on Japanese financial market regulation.
White & Case partner Eric Berg, Head of Asia-Pacific, said: "Banking is an integral part of our client offering as we continue to grow in Asia-Pacific in line with our 2020 strategy. Zenya is a valued further addition to the team, following the promotions of banking lawyer Andrew Bishop and capital markets lawyer Jessica Zhou, both based in Hong Kong, to partner in January 2019, alongside six local partner and counsel promotions in the region."