Lawyers have a trust problem says LSB… Lawyer bombarded with free food and isn't happy…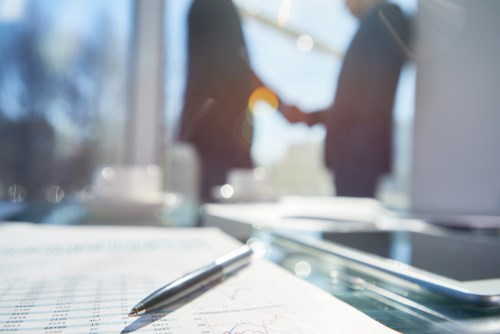 Clifford Chance acquires legal unit of Carillion
Clifford Chance has picked up part of the collapsed services firm Carillion to integrate with its existing client service model.
The global law firm has acquired the Newcastle-based business of Carillion Advice Services (CAS) which offers paralegal and commodity-managed legal services.
"By working with the CAS team, we will enhance our ability to provide extremely cost-effective, efficient and high-quality service on a range of low complexity legal tasks as an integral part of our overall client offer," explained CC's UK managing partner Michael Bates. "To date, we have delivered this work either through our Legal Support Centre in India, or through working with other third parties including legal outsourcers.
CAS was originally part of Carillion's in-house legal department but has expanded to offer services to other clients and law firms.
Lawyers have a trust problem says LSB
Research into the needs of small businesses from the legal profession has flagged up a major issue; trust in lawyers is declining.
The UK's Legal Services Board says that over the past four years the share of small business owners and managers who say lawyers offer a 'cost-effective' way to solve disputes has declined from an already-low 14% to just 11%. Even among those who used an adviser the figure was only 20%.
"There still remains a perception of legal services as expensive – whether or not that perception is accurate – resulting in many businesses either ignoring legal issues or trying to handle them alone," said the LSB's interim chair Dr Helen Phillips.
Around a third of small businesses said that they have encountered a legal issue in the past 12 months. The research also found that 49% of respondents only use a legal adviser as a last resort and most are more likely to consult accountants than lawyers.
"There are so many opportunities for legal service providers to expand their business if they can tailor their services to what this group of consumers need, raise awareness of their services and overcome perceptions of high cost," said Phillips.
Lawyer bombarded with free food and isn't happy
A German lawyer is trying to prevent being targeted by a mystery 'stalker' who keeps sending him free pizza, sushi and other food.
Police in Dortmund have been investigating, Time.com reports, after the lawyer received a total of over 100 pizzas at his office, with the sender expanding into other deliveries.
Local newspaper Ruhr Nachrichten named the lawyer as Guido Grolle, who runs an eponymous law firm in the city.