The fund is granted by the Auckland Foundation to charities focusing on supporting women and girls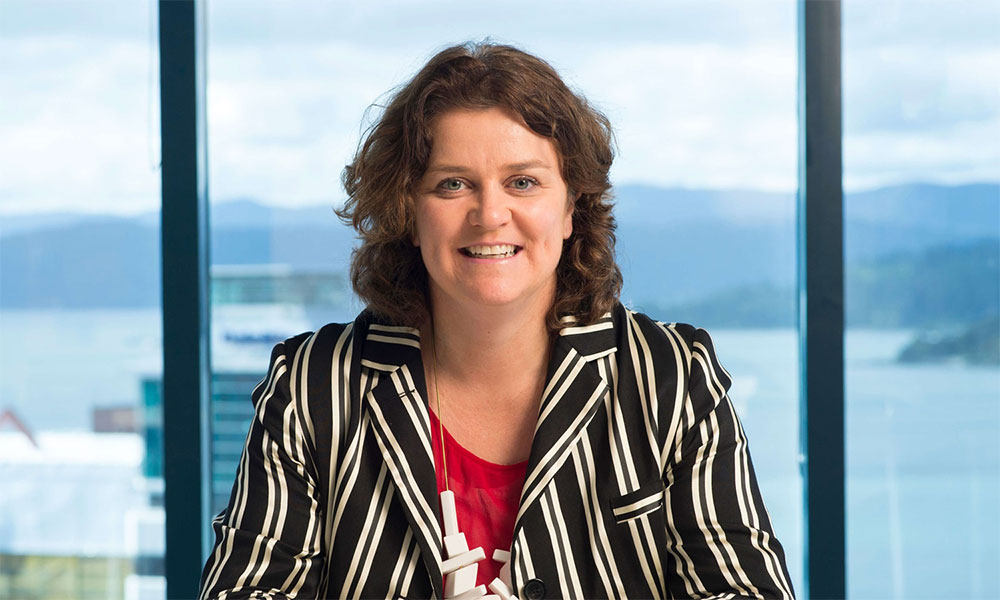 A charity founded by MinterEllisonRuddWatts partner Stacey Shortall has been named one of the recipients of the Auckland Foundation's Women's Fund for 2020.
The Women's Fund offers grants to charities focusing on the causes of women and girls in Tāmaki Makaurau. To qualify as a potential recipient, organisations had to meet the following criteria:
the charity amplifies women's voices by encouraging gender equality and promoting female leadership
the charity invests in the potential of women by enabling participation and helping to create education and training opportunities
the charity accelerates women's growth and development by facilitating networking and mentoring opportunities, removing barriers to participation and teaching new skills
The nine grassroots charities selected for the grant this year will receive a total amount of $45,008.33.
"While we always expected there to be more demand than funds available, the number of applications we received shows the immense need in women's communities for support," Women's Fund Manager Susan McFetridge said. "It's been humbling to see the passion, breadth and scope of work being done to unlock the potential of women and girls, and thanks to the generosity of our Women's Fund's donors, nine incredible organisations are receiving much-needed financial support towards their mahi."
Shortall's charity, Who Did You Help Today, caters to incarcerated mothers and their children. The charitable trust includes Mothers Project (launched in 2015), Homework Club and HelpTank.
The MinterEllisonRuddWatts partner, who had spent time offering pro bono services in New York and Africa, told NZ Lawyer that she wanted to "develop something to help imprisoned wahine." Involvement in Mothers Project not only helps the mothers themselves, but also offers its volunteers "a unique insight into the lives of women who end up behind bars in Aotearoa," Shortall said.
Under the Mothers Project initiative, volunteers make monthly visits to each of New Zealand's four women's prisons. Through one-on-one meetings with mothers, they aid in determining the type of assistance needed, as well as providing updates on the mothers' children. Volunteers also help mothers to read books to their children via audio recordings through the charity's storybook reading initiative, which was launched in Auckland.
Moreover, Mothers Project creates videos and material to educate mothers on family law, and is consistently on the lookout for family lawyers to offer legal aid representation to mothers in need of such a service.
"We are in the process of piloting a community-based extension of Mothers Project too that will enable mothers under supervision of the Department of Corrections to get help from our volunteers as well," Shortall said.
The charity has welcomed over 120 volunteers in the last five years, comprising female practitioners specialising in a variety of areas and in-house lawyers, among others. Shortall named MinterEllisonRuddWatts special counsel Melanie Tollemache, Burley Castle Hawkins solicitor Libby Oliver and barristers Anna Wilkinson and Stephanie Grieve among the project's lead volunteers.
Kahui Legal assists Mothers Project with Te Reo materials, while organisations like the Hugo Charitable Trust, Michael & Suzanne Borrin Foundation, Christchurch Airport, Rata Foundation, Auckland Airport and ANZ Staff Foundation have also provided financial support.
Shortall said that the Women's Fund grant would enable the charity to expand further in Auckland – the location of New Zealand's largest female prison.
"The uniqueness of the Women's Fund model is closely aligned to Mothers Project, which makes this donation feel very special. We believe that helping mothers helps to build stronger whanau, and that stronger whanau build stronger communities, and that stronger communities build a stronger country," she said. "The Women's Fund has very similar values around investing in women and girls. The fund is also very focussed on reciprocity, which likewise sits at the heart of Mothers Project."
Shortall said that the charity's plans for applying the funding include growing the Mothers Project volunteer pool and developing the storybook reading initiative further.
The Women's Fund recipients will be honoured at an event on 25 November.