Nicola Swan enjoys being given the opportunity to work in fields like international law, disputes, human rights and climate risk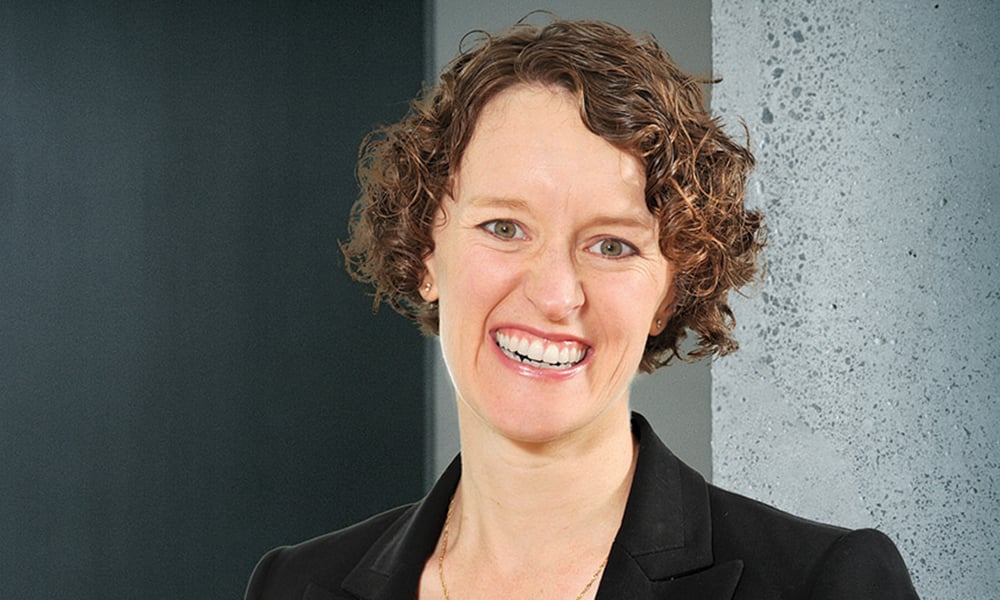 When Nicola Swan first began pursuing a degree in law at 18, she didn't realise the kind of impact a legal career could have on people, the community and New Zealand as a whole.
Today, as a senior associate working in top firm Chapman Tripp's Wellington office, she has had the opportunity to work in various areas of law—a variety that has become her favourite part of the job. Swan has gained experience in international law, disputes, human rights law and especially climate risk—a field that has become close to her heart.
In this interview, Swan talks about uprooting her family from London back to Wellington, the joy she finds in the local legal community, the importance of pro bono and low bono work and preparedness for climate change.
What made you choose a career in law?
I had no idea of the power of the law as an 18-year-old embarking on a law degree at Otago. I didn't realise that working as a lawyer puts you in a position of being able to really help people get through problems and stressful events in their lives. I didn't understand that a law degree taught you about how to navigate a system, and that this gives you options to understand change in your community and have an impact on changes impacting New Zealand.
What do you love most about your job?
The content is genuinely different every day. I'm an international lawyer, a disputes lawyer, a human rights lawyer and a climate risk lawyer—switching between these is a challenge, but being able to work in all of these fields at once is wonderful.
What is going on at the firm? Are there any new programs and initiatives that you're particularly interested in?
We're helping directors manage climate change risk, including as a follow up to a legal opinion on climate change and directors' duties that Chapman Tripp partner Daniel Kalderimis and I authored last year for the Aotearoa Circle—an inspiring public/private sector collaboration focussed on sustainable prosperity and reversing the decline of New Zealand's national resources.
Our opinion tackled the importance of management of financial risk arising from climate change—something that has huge international recognition and is an increasing risk for New Zealand businesses. These risks come from regulatory changes, market- and consumer-led trends, as well as the growing physical impacts from climate change on raw materials, infrastructure and transport (sea level rise and temperature change, increased and more devastating storms, droughts, fire risk, flooding, erosion, etc.).
What has been your proudest accomplishment in the last year or so?
The biggest challenge of the last year has been moving our life—and two under-fives—from London to Wellington. My husband and I were in London for eight years and loved it, but felt the pull to move back to Wellington, which has been a wonderful decision.
I've been so buoyed by coming back into the Wellington legal community—lots of inspiring young lawyers, a real work-life balance culture change underway, a big focus on climate change from a legal perspective and a real desire to stay engaged with the world despite New Zealand's distance.
What should the profession and law firms focus more on?
Pro bono and low bono work—so many lawyers don't realise what a major contribution they can make to a charity, individual or small business by giving their time and experience, or just their simple understanding of the legal system.
What are the challenges you expect in your practice, and in the business of law in general, going forward? What challenges are particularly pressing in the country's legal industry?
The challenges for the legal profession in 2020 are recognising the challenges of mental health, supporting diversity from law students right through to our judiciary, making sure our law graduates and young lawyers are supported through their first few years in practice and supporting working parents who are constantly juggling the work/life balance.
All of these concerns need to be balanced against maintaining high standards for our clients and understanding the stresses our clients are under, particularly from COVID-19.
What are you looking forward to the most in the coming year?
Staying involved in key conversations about the New Zealand business response to and preparedness for climate change. Regardless of the election result, I would expect the next government to progress regulation of climate-related financial risk in line with international trends.
The question will be whether New Zealand continues as a leader in this area or falls behind similar moves in the UK and Australia. It's an important time for New Zealand, particularly as we respond to the pressures of COVID-19, and I'm looking forward to being involved with the response of New Zealand business in this fast-evolving space.