Want to find out how your cost-to-profit ratios are relative to other NZ firms?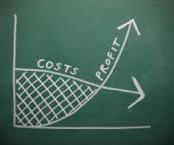 An Australian professional association with a rapidly growing presence in New Zealand is hosting an inaugural financial performance benchmarking survey off the back of the success of studies completed over the ditch.
The Australasian Legal Practice Management Association (ALPMA) has collaborated with business advisory and accountancy firm Crowe Horwarth for the study.
New Zealand firms are now being encouraged to complete
The Crowe Horwath New Zealand Legal Industry Financial Performance Benchmarking Study
by providing data from their FY14/15 financial results
online
.
All entries will be anonymous, with final results presented in categories, ALPMA NZ chair Sheryll Carey told
NZLawyer
.
"The data is reported in groups – so it will give you a group percentage, or an average. There is definitely no recognition of individual firms at all."
Participating in the research will help New Zealand law firms understand how they measure up on key indicators of financial performance, such as profitability, work in progress days, debtor's days, interest expense, labour cost, rent, and working capital, see how their firm's performance is tracking over time, whether they have realised their full potential this year and understand the gaps that need to be addressed to achieve peak performance and gain insight into the NZ industry's financial performance expectations for the coming year, ALPMA said.
When asked why firms should participate, Carey said: "Just to make sure their expenses are in line with other firms in New Zealand."
"Obviously rents are going to be higher in the Auckland CBD than they would be in other parts of the country, but you can compare yourself to firms in similar areas."
It's not possible to get data any other way than surveying, she said.
"It just makes managers aware of what other law firms – even if it is looking at revenue ranges for partnerships with a certain number of partners. You can look and say, well there are other firms doing better than us, maybe we need to look at different strategies to increase their revenue – that sort of thing. It's a really good management tool."
The study closes 7 August, with results available in October.