Liz Blythe calls for those in the legal profession to be "kinder to each other and to ourselves"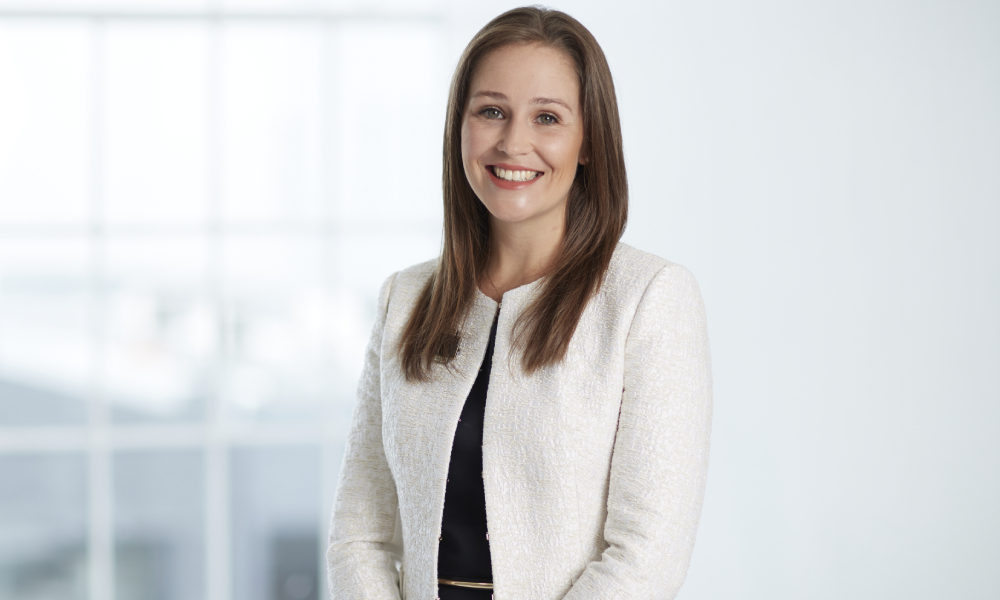 Liz Blythe had a strong 2019, celebrating her anniversary as a partner at Russell McVeagh and being recognised as the Young Private Practice Lawyer of the Year in that year's NZ Law Awards. However, 2020 was, she says, a rollercoaster for everyone.
Nonetheless, the tech specialist has also seen the way her team has come together to support one another through the year's difficulties, and lauds this as a highlight of her year. Learning to work together and share the load can unlock a great deal of potential, she says, and lead to lawyers who operate at their best because they feel "energised, supported and fulfilled."
In this interview, Blythe talks her joy in mentoring young talent, championing Russell McVeagh's mental health push and working with visionaries in the tech space for a brighter 2021.
What made you choose a career in law?
If I'm honest, I don't know that I ever made a conscious decision to pursue a career in law. While I was in my last year of school, someone that I have an enormous amount of respect for told me that careers are rarely linear or follow any kind of predictable path. He said that the best approach is just to seize every opportunity that comes your way, trusting that if you work hard and treat everyone with respect, opportunities will present themselves.
Following that advice is how I ended up with a career in law. Whilst it may not have been the result of a conscious decision, I feel extremely fortunate to have had the experiences I've had in my career and to be part of this incredible community.
What do you love most about your job?
I'm always blown away by the amazing number of talented people that I have the opportunity to work with in my role, both here at the firm, more widely in the profession and within client organisations. The thing I love the most about my job is empowering talented young people to find their voice and succeed including, in particular, women. When I reflect on my own career, I was really lucky to have a series of mentors who supported me to achieve things that I never thought I could. It's great to now have the opportunity to pay it forward.
What is going on at the firm? Are there any new programs and initiatives that you're particularly interested in?
Russell McVeagh has gone through a significant amount of change over the three years that I've been at the firm. I think everyone here can be extremely proud of what we have achieved together. One initiative that I'm particularly excited about at the moment is our focus on helping people to put their mental health first and to build the tools necessary to practice mental fitness, mindfulness and to prioritise self-care. A core part of this is us all consciously working to create a supportive community that enables each and every one of us to thrive and be at our best, both at work and in our lives more broadly.
What has been your proudest accomplishment in the last year or so?
I think the last 12 months has been a bit of a rollercoaster for everyone. For me personally, 2019 was my first full year in the partnership at Russell McVeagh and was an absolutely fantastic year, capped off by winning the Young Private Practice Lawyer of the Year award at the New Zealand Law Awards in November, which was a huge honour.
However, what has followed in 2020 has been difficult for everyone, in all sorts of different ways. My team, clients, colleagues, friends and family have all had their own unique challenges to deal with, but everyone has really pulled together to get through it. I think we can all be proud of how we have supported one another through the challenges of 2020.
What should the profession and law firms focus more on?
We need to focus on being kinder to each other and to ourselves. That doesn't mean not working hard, not striving for excellence or not being driven to succeed; instead, it's a recognition that we all operate at our best (and have the most to offer in all aspects of our lives) when we are feeling energised, supported and fulfilled. As a profession, I think there is a lot that could be done to educate and raise awareness in this space. Being burnt out and exhausted should not be celebrated as a badge of honour. There is so much potential that we could each unlock as individuals, and more broadly as a collective, if we change our mindsets on these sorts of issues and learn to work together to share the load.
What has been the biggest challenge you and your practice have faced amid the pandemic?
I have been so impressed by how well the team (and our people at the firm generally) managed remote working and all the transitions in and out of the office over the course of 2020. There were some very proud moments where teams here delivered up awesome work in response to complex and time-pressured instructions in the midst of juggling all the challenges associated with working remotely at home from the dining room table.
However, the upheaval associated with lockdown was certainly not without its challenges, and ensuring that everyone was doing okay, keeping energy levels up and not feeling isolated or underwater was probably the biggest.
What are you looking forward to the most in the coming year?
Without wanting to put too much pressure on 2021, I'm just excited to get back to supporting our awesome clients to create positive change through innovation. We are very lucky in the technology space to work with some amazing visionaries and people who are deeply passionate about what they are creating. This sort of work is hugely inspiring and I am really excited to see what 2021 will bring!