Two of New Zealand's biggest law firms provide analysis on this year's Budget.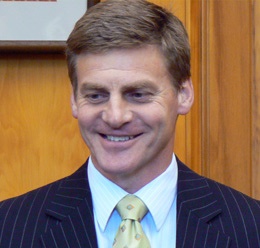 Yesterday's Budget 2015 announcement was met with little surprise, with
Chapman Tripp
labelling it
as "a workmanlike affair" and
Bell Gully
/EY
commenting
that it was "full of promise for a stronger fiscal future without quite delivering in the here and now".
In Chapman Tripp's Brief Counsel report, compiled by partner Andy Nicholls and senior solicitor Lucy Hare and released yesterday afternoon, it was noted Finance Minister Bill English's seventh Budget featured the English "brand" was in there, with "steady-as-she-goes fiscal and economic management and in the finely targeted policy interventions".
The report identified key talking points as the benefit increase, the new passenger departure levy and the removal of the $1,000 "kick-start" payment to encourage the KiwiSaver habit.
"But business may be disappointed in the paucity of initiative to support the Government's Growth Agenda," it said.
Also released yesterday afternoon was the CCH New Zealand Budget Report 2015, collaboration between the tax teams at Bell Gully and EY.
Budget 2015 conveys the impression of a balanced, carefully thought out statement of the Government's financial position and priorities, the report said.
"There are no dramatic revelations. Instead, there is a mixture of relatively low-key business and social policy measures with no weighting in favour of any particular sector.
"Budget 2015 may be regarded as a "steady as we go" document."
Editorial comment in the report noted that the estimated $372 million surplus in 2014/15, as forecast in Budget 2014, has instead turned into a deficit of $684 million.
"Yet again the Budget is full of promise for a stronger fiscal future without quite delivering in the here and now.
"Although $2.2 billion better than last year's deficit, it is nonetheless a weaker result than the Government had previously anticipated."
Lower than expected tax revenues are primarily to blame, the report said.
"The long-awaited surplus is at risk of forever being simply a mirage in the distance, always in sight but never attained.
"And the saga continues, with the forecast surplus for next year dangerously thin at $176 million, which raises the question as to whether Budget 2016 will fall just short as well," the report said.