Fiona Heiford likes it when people follow the rules, but she's "open to discussions about how exactly the rules work"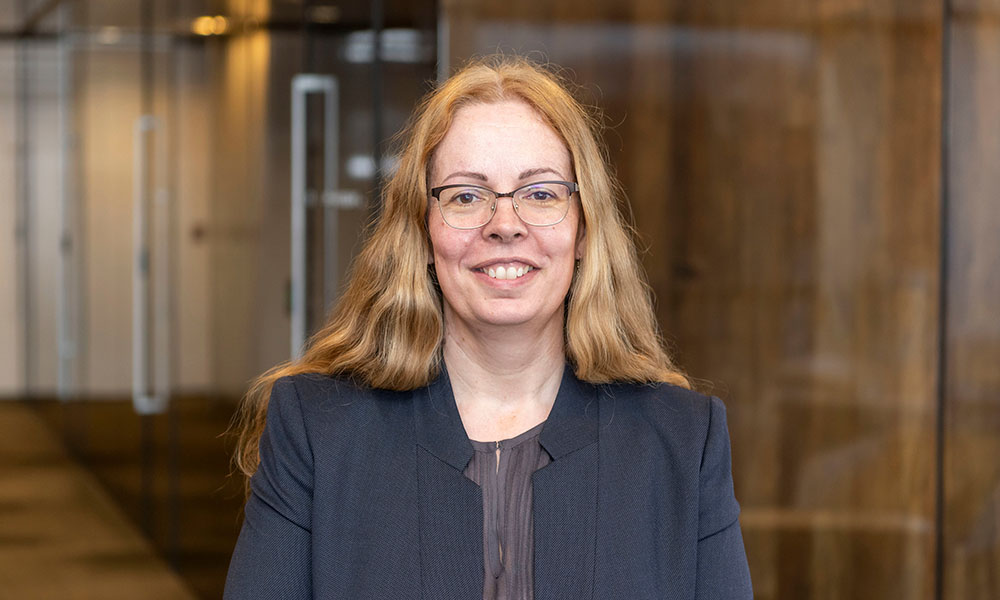 Change has been a big part of Fiona Heiford's life recently.The tax lawyer experienced the impact of the COVID-19 pandemic,and made the major decision to return to private practice after a stint with Inland Revenue.
With the pandemic giving her a greater appreciation for her family and her enjoyable experience in joining Buddle Findlay's Wellington office as a senior associate, Heiford believes that change is something lawyers should be more willing to embrace. In fact, she said that one of her favourite parts about practicing in tax is the constant learning process.
In this interview, Heiford talks about the firm's flexible work initiatives, working with Inland Revenue, keeping up with tax legislation in the midst of COVID-19 and her hopes for an opportunity to bond with her siblings before the year is up.
What made you choose a career in law?
I always wanted to be a lawyer since I was a teenager, and I'm not entirely sure why. I do like people following the rules but I am open to discussions about how exactly the rules work.
What do you love most about your job?
I think the great thing about being a tax lawyer is that you can never know everything and so you are constantly learning new things. It is actually reasonably rare to do the same thing twice in my area of expertise.
What is going on at the firm? Are there any new programs and initiatives that you're particularly interested in?
I'm relatively new to Buddle Findlay so at the moment I am enjoying getting to know everyone and helping them realise how I can add value to their transactions. I have been very impressed with the way the firm treats their staff. There is a real respect for autonomy and taking responsibility for oneself while also providing necessary support. The new initiatives on flexible working (which had actually started pre-COVID-19) are very encouraging.
What has been your proudest accomplishment in the last year or so?
Work wise, I just obtained my first tax ruling for a client on an extremely unusual and complex matter and I am very proud of that. I used to work for Inland Revenue so it was interesting doing it from the other side.
What's the biggest lesson you learned in the past year and what advice can you give fellow lawyers about it?
I think we should be more open to change—it took me a long time to decide to move back into private practice and now I wish I had done it sooner!
What should the profession and law firms focus more on?
I think law firms already do a pretty good job working for their clients, and my experience from Inland Revenue is that the tax practitioners are great at what they do. That said, I do think that lawyers need to make sure they are coming up with pragmatic solutions to matters and providing the right level of advice for the specific clients.
What has been the biggest challenge you and your practice has faced amid the pandemic?
I'm not sure it is a challenge as such, as there has always been a large amount of tax information to digest, but COVID-19 has certainly increased the volume and speed of tax legislation and Inland Revenue publications.I think it has been necessary, as the government is doing its best to grapple with a number of problems for small businesses, but it is quite time consuming to keep on top of it all!
What are you looking forward to the most in the coming year?
I've enjoyed my return to private practice so much that it is difficult for me to think about what I'm looking forward to professionally. COVID-19 has made me more appreciative of my family and I'd like to catch up with my siblings (who are all over the country) before the end of the year.