Baker McKenzie announces aviation, drones leadership… KWM team exits Italian office… New partner strengthens MoFo in Hong Kong…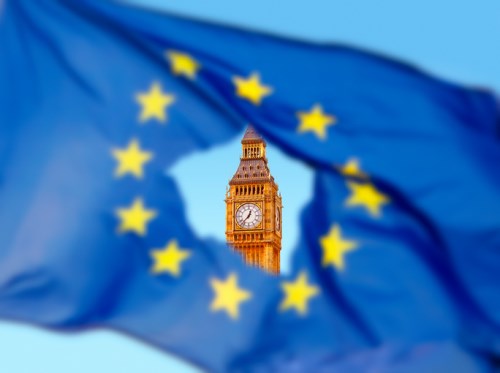 Brexit likely behind fewer UK lawyer vacancies
There has been a 13 per cent year-over-year decline in vacancies for private lawyers in the UK according to specialist legal recruiter Clayton Legal.

The firm says that the drop is likely due to lawyers being unwilling to move roles amid the uncertainty of Brexit. The fall in advertised roles is most prominent in London with a 26 per cent decrease.

The picture is rosier in some specialist areas including family law and personal injury.

"Almost a year has passed since the UK decided to leave the EU and while we have certainly seen lawyers being less committed to a career move, the hiring picture as a whole remains generally healthy," said Clayton Legal's managing director Lynn Sedgwick.

She added that the recruiter has seen a change in hiring strategies among some firms.

"Many firms are hiring lawyers for newly created positions due to increased workloads instead of replacement hires that are associated with specialists moving between firms," Sedgwick added.

Baker McKenzie announces aviation, drones leadership
Baker McKenzie has hired a preeminent aviation and drone team for global roles.

Kenneth Quinn joins as partner and chair of the firm's global aviation practice. He will also jointly lead its newly-formed unmanned aircraft systems multidisciplinary team alongside Jennifer Trock who also joins as partner.

"Aviation and drones are rapidly transforming the way we travel and do business," said Quinn. "We're ready to reach new heights with our global clients, and are thrilled to join Baker McKenzie's deep bench of talented practitioners."

The duo was previously with Pillsbury Winthrop Shaw Pittman and will be based in the firm's Washington DC office.

KWM team exits Italian office
A team from King & Wood Mallesons in Italy has joined international firm McDermott Will & Emery in Milan.

The team includes partners Giancarlo Castorino and Ettore Scandale, both former managing partners of KWM in Milan; partner Emidio Cacciapuoti; and 4 counsel and 10 fee earners.

The team mainly focuses on M&A, banking and finance.

New partner strengthens MoFo in Hong Kong
Serena Tan has joined the corporate group of Morrison & Foerster in Hong Kong as partner.

She joins the firm from Debevoise & Plimpton and specializes in fund formation and fund management. Ms. Tan holds an LL.B and an LL.M from Fudan University School of Law, Shanghai, and an LL.M from Harvard Law School.

It is the third lateral hire for MoFo in Hong Kong in less than a year.