The US president presented two names that will make history in the federal circuit court and in the state of Colorado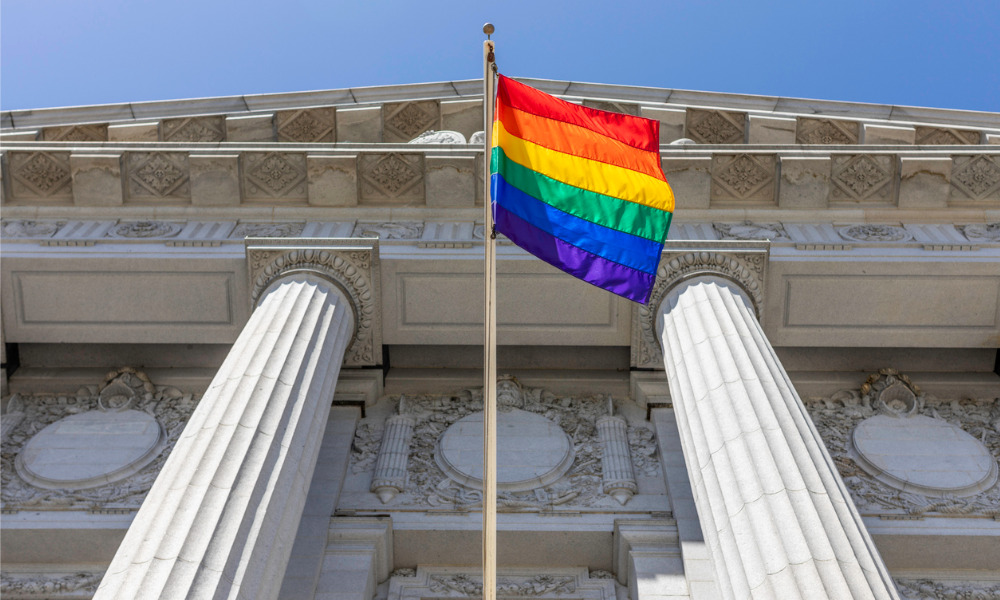 US President Joe Biden has put the spotlight on LGBTQ representation at the bench with his latest batch of judicial nominees.
Among the six nominees to the federal circuit court, two district courts and the DC Court of Appeals, two will become historymakers in the US if appointed, according to a White House press release.
Presently the first openly LGBT justice at the Supreme Court in Vermont, Beth Robinson has the opportunity to also become the first openly LGBT woman to serve on a federal circuit court as Biden's nominee to the US Court of Appeals for the 2nd Circuit, reported the American Bar Association Journal. During her career as a litigator, she acted for LGBTQ+ clients in various civil and civil rights cases, and was at the forefront of Vermont's freedom to marry movement.
She stepped up to the bench as an associate justice at the Vermont Supreme Court in 2011, after spending a year as counsel to Vermont Governor Peter Shumlin. She previously worked with US firms Langrock Sperry & Wool and Skadden, Arps, Slate, Meagher & Flom.
Meanwhile, Charlotte Sweeney, nominee to the District Court of Colorado, has the chance to become "the first openly LGBT federal judge in Colorado and the first openly LGBT woman to serve as a federal district court judge in any state west of the Mississippi," the White House said.
She has served as a law firm partner since 1998, specialising in employment law. She kicked off her legal career in 1995 as an associate at LaFond & Clausen, LLC.
The White House said that Biden's picks "continue to fulfill the president's promise to ensure that the nation's courts reflect the diversity that is one of our greatest assets as a country – both in terms of personal and professional backgrounds."
The other judicial nominees are:
Mary Katherine Dimke – District Court for the eastern district of Washington
John P. Howard III – DC Court of Appeals
This is the sixth batch of federal judicial nominees Biden has named. Thus far, he has made 35 nominations for federal judicial roles.
"President Biden has spent decades committed to strengthening the federal bench, which is why he continues to move at an unparalleled speed with respect to judicial nominations. His first judicial nominations announcement was made faster than that of any new President in modern American history, and today's announcement continues that trend," the White House said.
Last month, Biden also presented historic nominations for US attorney posts across the country, with six of eight nominees having the chance to be the first Black or female US attorneys in their respective districts.