"Bald and hindsight assessments" are "not only unhelpful" but also "quite unfair" to judges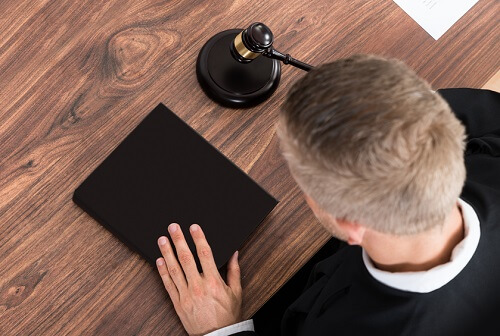 New Zealand's top body for barristers is urging politicians to be cautious in criticising decisions made by judges.
"Public statements made to be popular and without the benefit of all information" can erode the fundamental principles of upholding the rule of law and the independence of judges, the New Zealand Bar Association (NZBA) says.
The statement comes after Deputy Prime Minister Winston Peters criticised a decision by judge Roderick Joyce QC, who granted name suppression to Joanne Harrison in 2007.
Harrison had seriously offended under the name Joanne Sharp, but that name was suppressed until the publication won its application to lift the suppression order, a Stuff investigation recently revealed.
Harrison pleaded guilty in 2007 to five charges of forgery, using a forged document, altering a document, using an altered document, and obtaining by deception. She was sentenced to 300 hours of community service for the offending while she was a senior manager at Tower Insurance.
She was subsequently also found guilty in 2017 of misappropriating more than $725,000 as a senior manager at the Ministry of Transport, which got her sentenced to three years and seven months in jail. She has been released and deported to the UK.
Peters said Thursday morning that Harrison "should never have got name suppression." Simon Bridges, the Nationals leader, said that the order to grant suppression in the Towers case was "clearly wrong," given the benefit of hindsight.
Jonathan Eaton QC, NZBA spokesperson, said that Joyce made the decision to grant suppression based on the facts of the case in 2007 and that the circumstances have changed since then.
"Politicians wading in with bald and hindsight assessments that a judge's decision was wrong is not only unhelpful; it is quite unfair to the judge. Judges make decisions based on the application of facts as presented to established legal principles. In this case, Judge Joyce QC did exactly that. That years later, facts have changed, leading to a reconsideration of the earlier decision, does not in any sense mean the original decision was wrong," Eaton said.