Baker McKenzie is number one in Asia Pac, promotes 80 to partner… DLA Piper update on cyber attack…"Beatlemania" lawyer dies aged 91…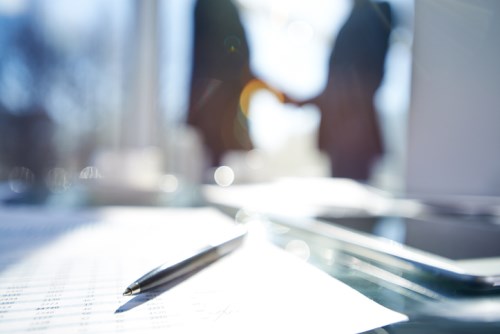 Baker McKenzie is number one in Asia Pac, promotes 80 to partner
Acritas' Law Firm Brand Index has named Baker McKenzie as the number one in Asia Pacific, returning it to the position it lost out to KWM last year.
The firm also topped the rankings for multi-jurisdictional litigation, multi-jurisdictional deal work and overall M&A and scored highly in other key areas.
Meanwhile, 80 lawyers have made partner in the firm's latest round of promotions with disputes, tax and M&A seeing the largest shares of the new partners.
Almost 40 per cent of those promoted are women making 400 in total among its 1600 partners worldwide.
The new partners in Asia Pacific are:
Jo Delaney (Sydney) – Dispute resolution
Zoe Hilson (Sydney) – Energy, mining & infrastructure
Miles Hurst (Sydney) - Tax
Prashanth Venkatesh (Singapore) – Banking & finance
Anan Rattanatanawat (Bangkok) – Dispute resolution
Su-Fen Chen (Taipei) – Energy, mining & infrastructure
Sara Chiang (Taipei) – M&A
Thanh Son Dang (Hanoi) – M&A
Bima Sarumpaet (Jakarta) – M&A
Alex Tan (Singapore) – M&A
Nuchaya Timrat (Bangkok) – M&A
Charles Veloso (Manila) M&A
Sue Wan Wong (Kuala Lumpur) M&A
Derek Kwan (Singapore) – Private equity
Edwin Wong (Hong Kong) – Private equity
Yung-Yu Tang (Taipei) – Real estate
Hiroshi Kasuya (Tokyo) – Restructuring & insolvency
DLA Piper update on cyber attack
A fast-spreading ransomware cyber attack which has hit businesses and organisations appears not to have caused major damage at DLA Piper.
The global law firm was one of the highest profile victims of the attack but in an update on its previous statement, the firm said its security systems had contained the risk.
Following reports of a malware attack, a DLA Piper spokesperson said: "On June 27, 2017, our advanced-warning system detected suspicious activity on our network, which, based on our investigation to date, appears to be related to the global cyber event known as "Petya". Our IT team acted quickly to prevent the spread of the suspected malware and to protect our systems," a spokesperson said.
"We immediately began our investigation and remediation efforts, working closely with leading external forensic experts and relevant authorities, including the FBI and UK National Crime Agency. We are working to bring our systems safely back online."
"Beatlemania" lawyer dies aged 91
The lawyer who is credited with creating the phrase Beatlemania has died at the age of 91.
Rex Makin was admitted to the roll of solicitors in England in 1949 and founded the Liverpool firm E. Rex Makin & Co which is run by his son Robin. Rex remained as the firm's senior partner until his death.
As well as advising clients including legends John Lennon and Bill Shankly, he was known as a champion of the underdog and a respected philanthropist.
The firm has closed for two days and says on its website that Rex Makin "will be remembered with affection and respect by colleagues, staff and clients."