Ashurst team advises on AIA insurance deal… Simmons to prepare for Brexit with Dublin office…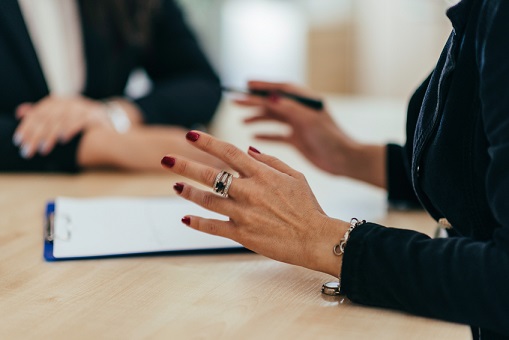 Australian firms not prepared for reputational risk says law firm
Half of Australian companies are vulnerable to reputational risk but many are not ready to prevent or mitigate the risk.
That's the finding of a survey by Norton Rose Fulbright which found a "worrying under-preparedness" in some large companies to adequately respond to reputational risk crises.
"This comprehensive survey report quantifies what we have been hearing from our many conversations with clients: that while many organisations are alive to the potentially massive cost of a reputation risk crisis, many have neglected to put the proper planning and protocols in place to reduce the impact of a crisis, or prevent one altogether," commented Norton Rose Fulbright partner and Australian head of risk advisory, Richard B. Lewis.
Almost a quarter of the 78 senior business leaders polled said that they have not formally identified the key risks that could have an adverse impact on their reputation, or don't know if this has happened.
While most respondents acknowledged the high costs and consequences of a reputational scandal, and the disruption it would likely cause to business operations, a third did not know what their organisation's reputational risk mitigation strategy was; a similar share had no crisis management protocol or didn't know if they did.
Most also said they had not identified reputational risk in their supply chains or didn't know of this had happened.
Ashurst team advises on AIA insurance deal
Ashurst has advised AIA on its acquisition of the life insurance businesses of Commonwealth Bank of Australia for AU$3.8 billion.
The AIA Group will become the largest life insurance provider in Australia and New Zealand with the 100% acquisition of CommInsure Life and Sovereign.
Ashurst corporate partner Con Tzerefos led the team which also included partners Natsuko Ogawa and Lisa Simmons (corporate); Rehana Box (insurance); Jamie Ng (global markets); Andrew Harpur (disputes); Kellech Smith (IP); Amanda Ludlow (TMT); Jane Harvey (employment); Ross Zaurrini and Bill Reid (competition); and Jason Cornwall-Jones (property); together with several associates, senior associates and counsel.
The deal included a 20-year bancassure agreement between AIA and CBA.
Simmons to prepare for Brexit with Dublin office
Simmons & Simmons is planning to launch in Dublin and has hired a senior lawyer from an Irish firm.
Fionan Breathnach joins the international firm from Mason Hayes & Curran where he was head of investment funds and financial regulation, with the new office planning to initially focus on asset management clients, who are also served by the firm's Singapore and Luxembourg offices.
Managing partner Jeremy Hoyland told Legal Week that "Brexit is obviously a fluid situation and we are trying to stay at the forefront of changes. There is a lot of uncertainty."