The four students bested teams from 65 other universities around the world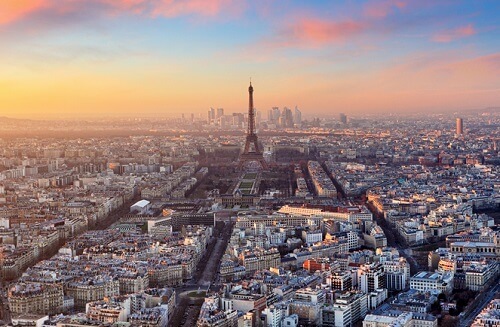 A four-member moot team from the University of Auckland Law School has made history in Paris, besting teams from 65 other universities around the world to notch New Zealand's first-ever win of the world's largest international commercial mediation competition.
Isabel Kelly, Isabelle Kwek, Jodie Llewellyn, and Celia Brownlee qualified for the finals of the International Chamber of Commerce Mediation Competition after seven rounds of eliminations. Teams were evaluated by world-renowned dispute-resolution specialists.
The students were supported by coaches Stephanie Panzic and Jean Yang.
For the eighth round, dubbed the "Octo-finals," the moot team battled students from Canada's York University, with each team tasked to represent aquariums quarrelling over a missing octopus. Loosely modelled on the case of Inky, an octopus that escaped from the National Aquarium of New Zealand in Napier, the situation concerned reputational damage and loss of a critical business asset.
The University of Auckland said that its team focused on broadening their understanding of the complexities of each problem, discussing strategy, creating run sheets and preparing opening statements.
Each student received ADR-ODR civil-commercial mediation courses in London worth £10,000, four-week internships with the Centre for Effective Dispute Resolution, free entries to the Prague Negotiation and Mediation Week, as well as mediation books, subscriptions, and resources.