Affiliate regularly partners with DLA Piper lawyers to provide pro bono legal assistance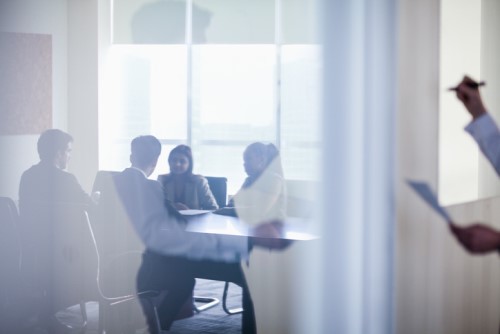 New Perimeter, the non-profit affiliate of global law firm DLA Piper, recently conducted its fourth week-long training seminar for graduate law students in Zambia.
New Perimeter regularly partners with DLA Piper lawyers to provide long-term pro bono legal assistance in under-served regions around the world. From 21 to 25 January, DLA Piper lawyers joined lawyers from General Electric and DLA Piper's Zambian affiliate firm, Chibesakunda & Co., to deliver a training course on legal writing skills and techniques at the Zambia Institute of Advanced Legal Education (ZIALE) in Lusaka, Zambia.
The team led interactive workshops designed to provide legal drafting skills and practical drafting techniques for approximately 360 law students. The curriculum covered the principles of effective writing and drafting, negotiating and drafting dispute resolution clauses, and drafting agreements related to sales and purchases, joint ventures and loans.
"It was a privilege for our team to return to Zambia and once again collaborate with GE and Chibesakunda & Co to train the next generation of Zambian lawyers," said Lisa Dewey, director of New Perimeter. "We are always grateful for the opportunity to develop new relationships and learn from our colleagues across the globe while preparing law students for future practice by strengthening vital legal skills, and we look forward to continuing these efforts."
The program is part of New Perimeter's extensive pro bono work providing training to judges, lawyers and law students throughout eastern and southern Africa. The week-long training in ZIALE, which launched in 2016, builds upon a seminar on legal writing and analysis that New Perimeter began conducting for law students at the University of Zambia School of Law in 2013.