When the Lawyers and Conveyancers Act 2006 came into effect, localised law societies around the country closed their doors for good. But the Auckland District Law Society Incorporated says it's going strong, with a renewed focus going forward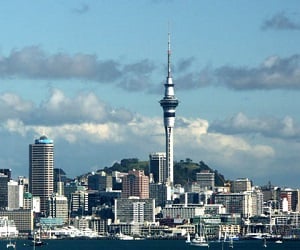 When the Lawyers and Conveyancers Act 2006 came into effect, naming the
New Zealand Law Society
sole regulator of the legal profession, localised law societies around the country closed their doors for good.
However, some eight years on, the Auckland District Law Society Incorporated (ADLSI) remains an active and independent organisation with a renewed focus – and one which ADLSI CEO, Sue Keppel, tells
NZ Lawyer
is experiencing a renewed sense of purpose going forward.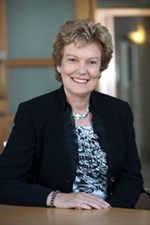 A key role in this ongoing development is played by the ADLSI's various committees, which cover a range of different areas and enable the organisation to contribute to and comment on a selection of matters relevant to the profession and the public.
"For example," says Keppel, "we have recently made significant comments on topics such as cross leases and other property-related issues. Our Documents and Precedents Committee produces forms that have formed an integral part of legal practice in NZ for many years, for example the 9th Edition of Agreement for Sale and Purchase of Real Estate (which we hold joint copyright with the Real Estate Institute of NZ) and a suite of commercial forms including the Deed of Lease and Agreement to Lease."
Keppel adds that the ADLSI's Property Law Committee also provides analysis of and comment on topical issues.
"We are also developing our outreach programmes now that we are a national organisation. The initial focus has been in the Christchurch/Canterbury area where lawyers have a need for additional support following the disruption of the earthquakes," says Keppel.
A further key focus area for the ADLSI going forward, she says, is a growing focus on advocacy.
"[One] area which ADLSI supported, including financial support, was the pilot to establish the specialist Alcohol and Other Drug Treatment Courts," says Keppel. "These courts, now underway in Auckland and Waitakere, provide a multidisciplinary approach to dealing with people with substance abuse problems coming before the courts. In the future, ADLSI will provide thought leadership on a range of issues which we are uniquely placed to do given that we have no responsibility for the regulatory/disciplinary role."
She says the organisation is currently reviewing its partnership programme and that, while she is unable to give any further details at this time, the focus of any change will be to deliver "greater benefits to our members".
"Aside from our independence, there are real benefits to lawyers from membership of our organisation," she says. "Membership provides discounts on a range of services and products including CPD, forms, books and collegial events which are greatly valued."
The ADLSI became an incorporated society in 2008 and it currently has 2,700 members, with around 25% sitting outside of Auckland.