KWM Europe creditors to lose more than $53 million… New matter lifecycle solution launched by international law firm… Yahoo hires $1 million GC…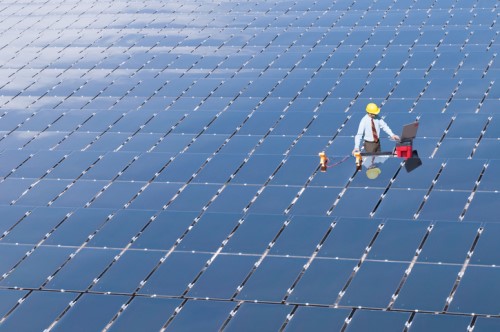 Ashurst advises on landmark Aussie solar deal
Ashurst lawyers have advised on a landmark deal involving the financing for three new large-scale solar farms in Queensland and Victoria.
The farms are being built and will be operated by Edify Energy Pty Ltd. and funded by Australia's largest single solar project financing, a syndicated A$230 million senior debt facility.
The Ashurst team was led by partners Paul Newman (Utilities) and Ben Warne (Corporate) and included partners and associates from real estate, resources, finance, infrastructure and utilities practices.
KWM Europe creditors to lose more than $53 million
The collapse of the European arm of the KWM verein has left unpaid debts of £33.5 million (AU$53.78 million).
Administrators in the UK report that the legacy SJ Berwin firm owed a total of £37 million when it entered administration and had £3.5 million of funds available.
The firm's largest creditor was Barclays Bank but former members of the LLP were also owed millions of dollars.
KWM has maintained a presence in Europe through a new business owned by the Chinese partnership.
New matter lifecycle solution launched by international law firm
Eversheds Sutherland Consulting has launched a new digital offering to help legal teams manage legal matter.
In partnership with email and document software firm Repstor, the law firm's ES / Unity product is built exclusively for the Office 365 / SharePoint platform and offering native integration into Microsoft Outlook.
Yahoo hires $1 million GC
Yahoo has a new general counsel and company secretary. Arthur Chong joined the firm last week on a reported $1 million annual salary.
Chong has been advising the company as an external counsel since October last year and succeeds Ronald Bell who resigned following the revelation that the firm had not properly investigated a huge data breach in 2014.