The firm took a leap of faith, becoming Pop-up Globe's inaugural sponsor in 2016, and has never looked back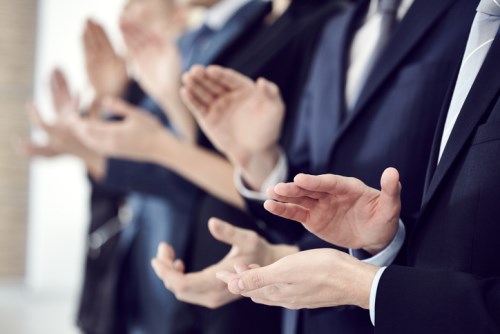 Anthony Harper has been recognised for its support of the arts.
The leading commercial firm has been named a finalist in the New Zealand Event Awards for Best Event Sponsorship for its sponsorship of the Pop-up Globe, a full-scale, working temporary replica of Shakespeare's famous Globe Theatre. The firm said it took a leap of faith, became the inaugural sponsor in 2016, and has never looked back.
"Being a finalist for a national award is always most gratifying. Being a finalist in an area outside your core business area is even more so," the firm said in a statement.
Over the years, more than 500,000 have attended a performance, both in Auckland and Christchurch, sponsored by Anthony Harper. The top firm said that it is enormously proud of this legacy.
Graham Rouse, chair of the New Zealand Events Association, said that the year's finalist demonstrated outstanding vision, innovation, and results.
"This, combined with sustained growth in the volume of awards applications we are receiving year on year, is a really positive indication of the strength of the events industry in New Zealand and the positive impact that it has on people, communities and the economy," he said.
This year, Anthony Harper launched the Anthony Harper Pop-up Globe Moot, in cooperation with the Pop-up Globe Theatre and the University of Auckland Law School. The moot mixed drama, debate, and the law in a fun and imaginative event, the firm said.
The event promoted the theatre to the student audience, Anthony Harper to prospective law graduates, and promoted the law school as providing first-class opportunities to its students, the firm said.
"It also deepened the relationship between Anthony Harper and Pop-up Globe by providing a platform to further discuss the legal themes relevant in many of Shakespeare's plays and activated the fun side of the law," it said.
"We have become part of the Pop-up Globe story and they, in turn, are part of our success. Pop-up Globe and Anthony Harper believe that successful collaborations are those where there's an alignment of values between the parties – not one that is all about the money. We were cognisant of the Pop-up Globe's business needs and they, in turn, understood clearly what our needs, expectations and goals were. A close relationship developed, based on mutual respect and a confidence that we were both supportive of each other," Anthony Harper said.
Winners of the New Zealand Event Awards will be announced in March or April.