Thomson Reuters expands solutions for legal market… Brexit risk is intensifying for UK lawyers amid incoming PM…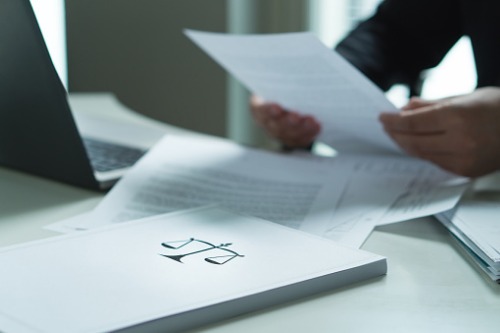 Another law firm is reportedly considering going public
Another UK-based law firm could list on the London Stock Exchange following in the footsteps of Gateley and Ince Gordon Dadds.
Mishcon de Reya is considering a flotation to provide cash to accelerate its growth according to a report by Sky News. It says that an alternative to a public listing could be a private investor taking a stake in the firm, which is broadening its offering of professional services for wealthy clients and companies.
The firm, which represented Gina Miller when she took the UK government to court over the Brexit Article 50 process.
Thomson Reuters expands solutions for legal market
Thomson Reuters has acquired HighQ, a collaboration platform for the legal and regulatory market.
HighQ's secure cloud-based platform which enables business collaboration, workflow automation and client engagement, is used by around half of Global 100 largest law firms.
The firm has offices worldwide including UK, US, Australia, and India.
"Legal professionals are being disrupted by technology change and are seeking software solutions to help them improve costs and increase productivity," said Brian Peccarelli, COO, Customer Markets at Thomson Reuters and head of its Legal Professionals segment. "The acquisition of HighQ will help us meet customer needs for efficient, compliant workflow collaboration solutions, and supports our ongoing approach to providing open technologies and driving customer innovation."
Brexit risk is intensifying for UK lawyers amid incoming PM
Lawyers in the UK are at risk of losing their ability to represent clients in Europe as the country's most likely new prime minister prepares to take office.
The race to 10 Downing Street is due to conclude on Tuesday with Boris Johnson expected to become prime minster. He has repeatedly stated that he will take Britain out of the EU without a deal if necessary.
The EU's top courts have said that UK lawyers will not be able to practice in the bloc using their existing UK credentials in the event of a no-deal Brexit.
Many lawyers have registered to practice in Ireland or Belgium but Matthew Levitt, an EU antitrust lawyer with Baker Botts in Brussels said that a letter from the Law Society of Ireland said that his certificate was conditional on having a permanent presence in Ireland.
"Effectively what they were saying is that it was invalid," Levitt told Bloomberg. He is now a Belgium-registered lawyer and has become a Belgian citizen.