This granddaughter of a Holland Beckett founder is carving her own path in-house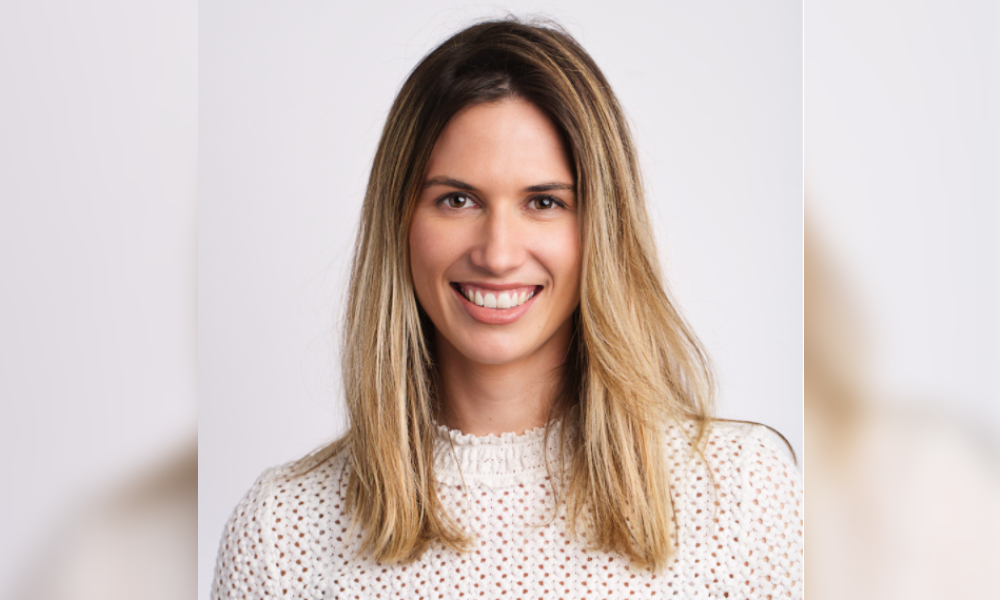 A career in law appeared to be a tradition for Anna Nathu's family. Her grandfather launched Tauranga firm Holland Beckett in the 1940s, and her father went on to join the same firm. However, even from a young age, Nathu was looking to go out of the box, and "kept her options open" by pursuing studies in the sciences and the arts as well.
Law was ultimately the way to go, and she went on to serve a stint in leading firm Bell Gully. But in 2014, she made the switch from private practice to in-house, joining Air New Zealand. Today, she flourishes as the company's legal consultant and senior workplace relations manager, where her star shone especially bright as the aviation industry took a hit during the COVID-19 pandemic and led her to be named one of 2021's Rising Stars by NZ Lawyer.
In this interview, Nathu discusses being a mother for the first time, why she loves employment law, the difference between private practice and in-house legal work and why working remotely isn't license for lawyers to be "always on."
What made you choose a career in law, and what's your favourite part of the job?
Being a lawyer seems to run in the family. My grandfather, Bill Holland (Snr) founded Holland Beckett Lawyers in Tauranga in 1949 and my father (also Bill) is currently practising there. As a student I was keen to keep my options open and considered alternatives, so I studied psychology and music as well as law.
The field of employment law suits me really well because it combines legal expertise with the humanistic elements of people leadership. In my time at Air New Zealand there has been a major investment into union partnerships and resolving industrial issues collaboratively. It's incredibly rewarding to support leaders through that process.
What is the most memorable case you've taken on/been involved in?
It goes without saying that Air New Zealand's COVID-19 response in 2020 was the most memorable time in my career. The airline industry was impacted by COVID-19 as soon as the New Zealand government implemented the national response, and it was clear that there would be a heavy financial impact on the company. I don't think anyone could have imagined just how severe it would get.
We worked day and night with the pilot unions during the national lockdown to come up with an option for pilots that offered greater flexibility than the conventional avenues. The outcome was a series of contractual variations to introduce "furlough" (unpaid leave) to pilots who were selected for redundancy, as an alternative to being made redundant. In context, it was a small consolation for the hundreds of individuals who were selected for redundancy, but at the time being able to offer the furlough option was positive.
The pandemic had a particularly strong impact on the aviation industry – how did that affect you in your role as in-house lawyer?
It was mid-March 2020 when I realised that the COVID-19 pandemic was going to have a far more significant impact on Air New Zealand than the airline had ever seen. I had been working with the airline for over five years at that time, and was working as the dedicated in-house employment/workplace relations lawyer for the pilot management team. At that time, over 1,600 pilots worked within the Air New Zealand Group.
Primarily, the pandemic required swift decisions to be made despite huge uncertainty. In the early stages of the pandemic response, the state of operations was changing by the hour. International ports were announcing closures, customers were cancelling travel, and employees were keen to know what this meant for them. To use an over-used phrase, the pandemic presented problems on an unprecedented scale, which called for an unprecedented response.
It quickly became apparent that Air New Zealand would be a much smaller airline for the foreseeable future, and the massive reduction in flying operations meant that we had a surplus of pilots. The pilot workforce is heavily unionised and governed by complex collective employment agreements. While we needed to respond swiftly to the pandemic to reduce cash burn, we also needed to maintain the strategic partnerships with the pilot unions and make the right decisions by our people.
The scale of the pandemic response called for out-of-the-box thinking. We worked with the pilot unions to consider options to reduce the number of redundancies and ensure that the downtraining (aircraft fleet/rank change) process was contractually compliant and appropriate for this never-before-seen scale. We devised a number of voluntary options that were designed to mitigate the impact of the pilot surplus.
Ultimately, there were over 4,000 job losses in the airline in 2020. All Air New Zealanders felt the impact of the pandemic in a personal sense, as we've said goodbye to friends and colleagues. Every redundancy notice and every leaving "shout" (held virtually on Zoom or Teams) reiterated the personal toll of the pandemic.
What, in your opinion, were the best ways the legal profession responded to the pandemic?
Anecdotally, I have the impression that the profession's response to the nationwide lockdown resulted in some positive change towards more flexible work structures. As more lawyers have experienced remote working, we seem to have become more comfortable with the concept. I think that's a positive outcome for the profession.
What was it like transitioning from private practice to an in-house legal role?
I moved from Bell Gully to Air New Zealand in late 2014. I've found that in-house lawyers deal with the same legal issues as in private practice, but there are just some practical differences. First, timing of engagement can be different; in-house lawyers often have the opportunity to advise from early on. I enjoy being able to offer proactive advice at the outset, and then seeing a matter through to completion.
Secondly, the client-lawyer dynamic is also different as an in-house lawyer. When your client is your colleague, they're more likely to tell you when your advice isn't practical! I always welcome feedback of that nature, because it means we have to keep iterating until we find something that works. That iterative process requires the lawyer to understand all of the complexities that the business – and third parties – are managing, and all of the various interests. So it's a great opportunity to learn about operations.
What has been your proudest accomplishment in the last year or so?
My husband and I became parents for the first time last month. Being a mum to our son, Everett, is definitely my proudest achievement!
What should the legal profession focus more on in the current environment?
2021 is shaping up to be another challenging year, so we need to all continue to look after ourselves, and our friends and colleagues. In response to COVID-19, a lot of lawyers will have taken up remote and flexible working practices for the first time. This is really positive, but it's important not to mistake these as a license to be "always on."
What is your outlook for 2021?
Generally, I am heartened by the imminent rollout of a vaccine, and I'm hopeful that 2021 will bring more certainty.