Today, Sonja Cooper leads a one-of-a-kind NZ firm that focuses on championing the vulnerable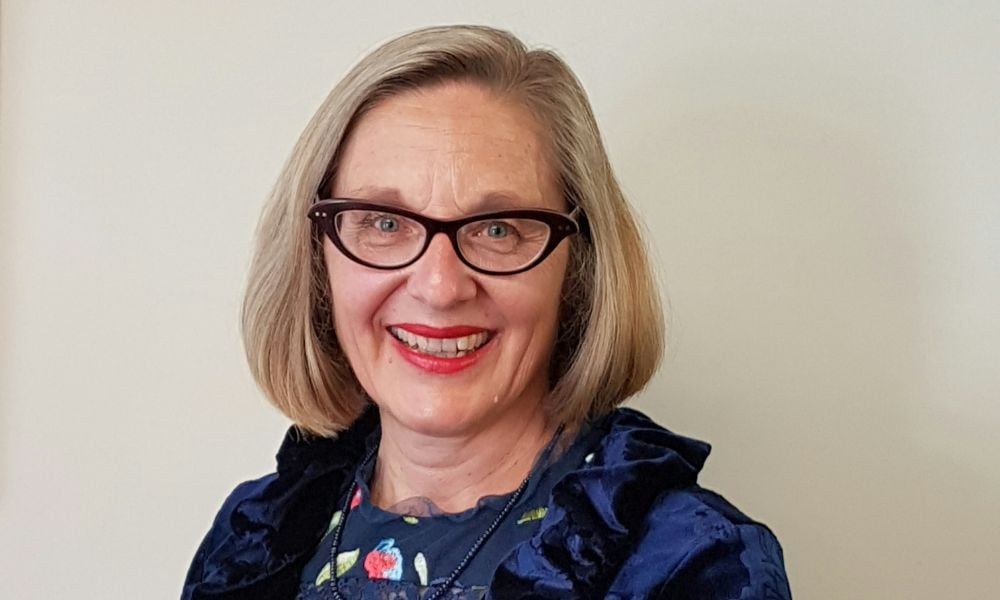 The willingness of then-lawyer Geoff Ellis to take part in a 12-year-old girl's school project on criminal case lit a fire that has since seen Sonja Cooper become a tireless champion for the vulnerable.
As principal partner of Cooper Legal, Cooper is at the forefront of the only New Zealand firm that focuses on redress for abuse victims in the care of the state and/or faith-based organisations. Her incredible work in the area of human rights, advocacy and criminal law led her to be named one of NZ Lawyer's Most Influential Lawyers for 2022 last month. With this feather in her cap, Cooper is set to continue fighting the good fight of generating better outcomes for her clients.
In this interview, Cooper highlights the firm's role in the Interim Report of the Royal Commission into Abuse in Care on Redress, anticipating staffing concerns, and being able to see her son for the first time in 18 months.
What made you choose a career in law?
I became interested in the law at age 12 when I did a project on a criminal case. I spoke with a lawyer who was a colleague of my uncle's, Geoff Ellis (now Judge Ellis), who took me through the process of a criminal trial. From then on, I decided I wanted to become a lawyer.
What is going on at the firm? Are there any new programs and initiatives that you're particularly interested in?
We are still the only firm in New Zealand specialising in seeking redress for victims of abuse in care of the state (including its agencies) and/or faith-based organisations. We continue to have a flood of new claimants asking for our help almost every day. We continue to work with the Royal Commission, assisting clients (including former clients) to tell their stories to the Commission in the hope this will ensure there are better outcomes for children and vulnerable adults in care in the future and in redress outcomes.
We also continue to push for better outcomes for our clients through advocacy, litigation and lobbying at national and international levels.
What tech-related initiatives adopted by the firm, if any, are you most excited about?
To be honest, tech-related initiatives do not really excite me, but it has been great during the COVID and protest days to know we have the absolute flexibility to work anywhere and connect to the office due to technology.
What has been your proudest accomplishment in the last year or so?
My proudest achievement in the last year was reading the Interim Report of the Royal Commission into Abuse in Care on Redress which was issued in December 2021 and seeing how many of our clients (including current and former clients) were referenced and had their stories told in the report.
I was also proud to see how much the work of our firm, including the recommendations that we have made about the failures of the current redress processes and what needs to be done to fix that, were referred to in the report.
What should the profession focus more on?
Supporting the rights of the vulnerable in both civil and criminal justice processes, to have lawyers to assist them in accessing justice. I see that as a real problem now and for the future, given the failure of the legal aid system (even with the recent increases) and the burden being carried by those of us (who are decreasing), who work in these areas.
What are the challenges you expect in your practice, and in the business of law in general, going forward? What challenges are particularly pressing in the country's legal industry?
For us, the biggest challenge will be having enough staff to manage the work that continues to pour into the office. There is a lot of movement presently and young New Zealanders are once again starting to travel. While I expect that may stabilise in due course, I expect many law firms, particularly smaller law firms, will have staff vacancies in the coming year or so.
What are you looking forward to the most in the coming year?
Being able to see my son in person, who I have not seen for 18 months now. I am also looking forward to the opportunity of getting into court to argue some of the pressing legal issues we continue to be confronted with.
If you were given an opportunity to spend a day with anyone (living or dead), who would it be and why?
That's a hard one. Either Ruth Bader Ginsberg or Bryan Stevenson. Both have led the way in fighting for the vulnerable and have been willing to accept personal and professional flak in standing up for what is just and right. A day with either of them would reinforce why I continue to do the work I do, especially on the days when it feels really hard.