A legal research company identifies 10 key aspects that could shape the future of New Zealand's legal industry.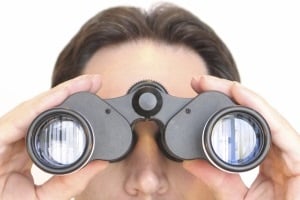 Fixed cost versus billable hours, the fragmentation of legal content and work-life balance are among the topics to be up for discussion in a 10-day nationwide roadshow - starting today - which examines the future of law practice in New Zealand.

"This month, LexisNexis New Zealand will be travelling across the country to embark on discussions with our customers about the challenges they're facing and the ways in which innovative technology and solutions can be leveraged to make efficiency gains," LexisNexis New Zealand managing director Rachel Travers said.

Starting today in Hamilton, the roadshow will travel to Tauranga on 13 May, Auckland on 14 May, Wellington on 18 May, Christchurch on the 19th, Dunedin on the 20th and Napier on the 21st.

LexisNexis head of marketing and commercial Merv Giam identified 10 key drivers tipped to change New Zealand's legal industry in years to come.

The first is around mobility, and how law practices and lawyers are equipping themselves with mobility technologies, Giam said.

"As it gets costlier to live and travel will working and researching/preparing/drafting from home be the norm?"

The second was the age-old debate around billing methods, and whether to adopt fixed cost billing over billable hours.

The third driver Giam identified as the issues around the diversity of litigation. Specific areas up for discussion include social media bullying, copyright piracy and global mode declassification on media ownership and rights.

A fourth driver of change was the diversity of culture and generation, and comprehending and crossing barriers of communication and understanding between age groups, Giam said,

"Do we have enough talent and cultural diversity and understanding to meet this globalisation change in an even faster scale than when air travel changed the world?"

Technology advancement was listed as the fifth key driver, with developments in computing and software technology, courtroom technology, and the possibility of online purchasing of legal services and tendering systems.

Technology was also driving the fragmentation of legal content, Giam said.

Other drivers Giam noted included work and life balance, with workplace policies such as flexi-time, telecommuting, part-time work, phased retirement and other alternative work schedules; research and litigation methods; legislation, the government and politics; and legal education.