Wynn Williams has announced the acceptance of two new partners to its Auckland office, along with a bevy of other appointments
Wynn Williams' Auckland office has welcomed two additions to the partnership, including Richard Hern as a litigation and insurance partner and Ash Hill as a corporate partner.

Hern was previously employed at a boutique insurance practice and before that served in-house at a major insurer.

He says that –unusually for a litigator - the decision to join Wynn Williams was "intuitive rather than entirely rational".

"I had been approached by other firms before," admits Hern. "However, the timing of this was pitch-perfect. I had been at my previous firm for a long time and really felt I needed a change and a challenge…I had the benefit of joining a well-established and regarded firm with its own unique culture, but at the same time I had the opportunity to start with a 'blank sheet' as far as the insurance practice in the Auckland office."

Hern and his family live on a large lifestyle block in Puhoi, about 45 minutes north of Auckland.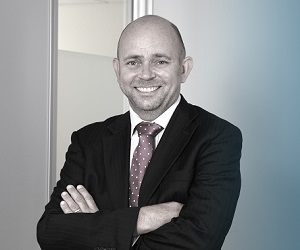 "Harley, my wife and I are keen horse people and we run on our block about 80 – 120 sheep. There is always something that needs to be done on the farm in the weekends, or with my two very active girls aged seven and 10," he says.

In a "perfect world", Hern says he would also be a historian and is a voracious reader of anything to do with the First World War.

"I used to do a fair amount of work for Amnesty International and the Auckland Refugee Council," he says. "These days, Harley and I are regularly involved in Puhoi Landcare (replanting of native bush) and various other local community groups and I've always done a fair amount of pro bono work for worthy causes. I'm also a member of the Social Hazards Committee for the Auckland Roman Catholic Diocese. This Committee's special interest and advocacy focus is in the areas of credit contracts (loan sharking), street/underage prostitution, and problem gambling."

Hill joins Wynn Williams from a large national firm and specialises in corporate commercial law, including M&A, venture capital and private equity capital-raising.
He says he opted to join the firm due to its flexibility, both professionally and personally.

"Wynn Williams offers me the chance to grow my corporate practice at all levels of the market rather than just at the institutional level," says Hill. "I have also been able maintain my personal commercial interest in the agribusiness sector, which provides some great balance to my commercial skill set."

Outside of work, Hill enjoys ocean swimming, cricket and coaching his five-year-old son's football team.

"Wynn Williams supports @Heart, a charity supporting children with congenital heart disease and so I contribute to that relationship. Later in May I will be sitting in an ice bath with the rest of the Auckland WW team to raise money for this great cause."

Other Wynn Williams appointments include:

Guy Carter joins the firm's Litigation & Dispute Resolution team as a solicitor. Carter has previously worked at another national law firm.

James Bull joins the Auckland Corporate team of Wynn Williams as Law Clerk.

Jackson Roland joins the Auckland Corporate team of Wynn Williams as a Solicitor. Roland has previously worked at another national law firm.