Arthur Moses SC, Law Council of Australia president, says the profession can do more to promote wellbeing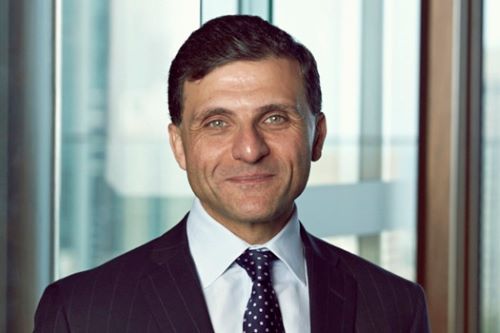 Australia's legal workplaces have taken numerous steps to improve the wellbeing of legal professionals, but the work has just begun, says Arthur Moses SC.
The president of the Law Council of Australia says that employers, now required to provide support and education in mental health and wellbeing of members of the legal community, should also promote the importance of work-life balance.
"There is more work to be done to promote and support lawyers' mental health and to normalise discussions about mental health and wellbeing in the profession, as well as encouraging cross-industry collaboration," he says. "We need to be open and honest about these issues and ensure that all people, from law graduates to senior partners and barristers, will not feel that they will be stigmatised or marginalised if they come forward to seek help."
He notes that many law firms already have implemented systems that ensure practitioners can confidentially seek assistance if and when they need it, and which provide support to staff including through promoting flexible and agile work arrangements and solutions. The Law Council now also offers a mental health and wellbeing portal, which is designed to provide a centralised source of information about mental health for the legal profession. He says that each of the nation's top legal organisation's constituent bodies has their own mental health support mechanisms, which the Law Council supports.
"Ensuring the health of lawyers is a central concern of the Law Council of Australia, one we highlighted during Law Week 2019, and along with our constituent bodies, we are continuing to take steps to ensure help and education is readily available," he says.
Realistic expectations
Moses says that the legal profession is a service profession at its heart, which contributes to sometimes long work hours.
"Lawyers work very hard to serve their clients, the courts and the administration of justice. Often this means being responsive around the clock to client and court needs and deadlines, and can result in lawyers working long hours under pressure. This is especially the case for young lawyers, who are eager to learn, progress their careers and excel in their chosen vocation," he says.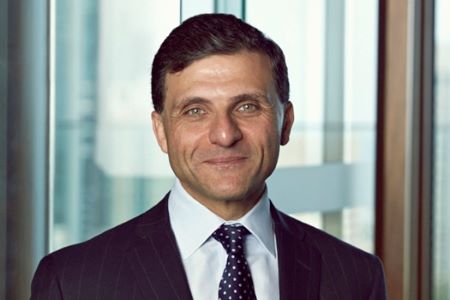 Arthur Moses SC
To advance a balanced work life, leaders in the profession should always remember to keep expectations realistic, Moses says.
"As a profession, we must be more conscious of the pressures we place on our colleagues and particularly young lawyers. Judges and royal commissioners alike need to be mindful of not setting unrealistic deadlines or directions on the basis that one side has retained a large law firm or that a client has 'plenty of resources,'" he says. "Ultimately the burden of the work in court and dispute matters is borne by young lawyers in the firms and young barristers, and this work ultimately has to go through a funnel to be signed off by one or two senior lawyers. Transactional lawyers face similar time pressures and stress, and partners must be mindful of the impact on young solicitors."
Moses notes, however, that the culture of the profession is changing. "Flexible work conditions and agile workplaces are becoming more common, allowing people to choose when and how they work," he says.
Positive development
Moses says that flexible and agile working arrangements are a positive development in modern legal workplaces, one that he encourages and expects to see become more widespread because the arrangements benefit these workplaces.
"Empowering employees to negotiate how and where they work promotes more productive workplaces, happier staff, higher employee retention rates and may contribute to improved health and wellbeing," he says.
The advance of technology, and the way it has transformed society, makes adapting these arrangements an obvious next step, he says.
"The world is so interconnected now and, given we essentially live in a 24-hour world, this transfers to workplaces. By being flexible, legal workplaces can actually open themselves up to more global opportunities and really harness the unique strengths of all employees," he says.
Equality and diversity
Moses says that a part of the conversation about wellbeing of legal professionals that needs to be nurtured is how the profession needs to reflect the community it serves. That includes being a profession that lets women thrive.
"A legal profession and judiciary that reflect the community they serve better enhance public confidence in the administration of justice and respect for the rule of law. There are many talented women lawyers practising in Australia. Women now comprise about 50% of the legal community and play a pivotal role in our profession," he says.
Moses says that it's unfortunate that Australia's legal profession is losing many talented women.
"Equality and diversity is important for the sustainability of the profession. We want to ensure the best and brightest decide to join our profession – and that means women and men of all backgrounds. Why women leave the law and do not re-engage is an important issue and remains an ongoing challenge for the national profession and a priority for Law Council. Diversity and pay equity will help, but we can and must do better to encourage a more diverse profession. Sexual harassment and discrimination in the profession must also be addressed," Moses says.
He says that this is why events like the Women in Law Summit are important, because they highlight and celebrate the invaluable contributions women make to the law and to legal practice. Moses will be part of a panel that discusses how to apply flexible work practices to drive industry change at the packed event, which will be held at The Westin Sydney on 7 August. Registrations are still open, with savings available for larger groups.
"These events also provide a platform for thought leadership to consider what we can and must do better, and how as a community we can build on existing efforts to promote greater diversity in the legal profession and the judiciary," he says.