There's a statistical link between perseverance, passion and success, a new study says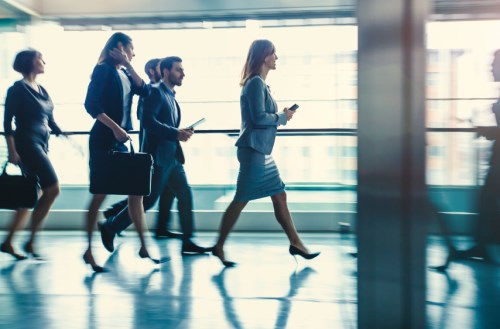 Grit and a growth mindset may be the secret to success for the most powerful women in the legal field.
A new study by the American Bar Association's (ABA) Commission on Women in the Profession reveals found a statistical link between grit and the use of a growth mindset and the overall quality of work, the point at which in-house counsel are brought into the decision-making process and seniority and tenure within an organisation, the
ABA Journal
reports.
The study is part of the ABA's
The Grit Project
introduced by the organisation in 2014. It is based on research done by Milana Hogan, the chief legal recruiting and professional development officer at Sullivan & Cromwell, while she was studying for her doctorate in education at the University of Pennsylvania. An in-depth discussion of the results of the study is expected to be released in the book titled
Grit, the Secret to Advancement: Stories of Successful Women Lawyers
, due out in August.
Grit, according to Hogan, is perseverance and passion for long-term goals. Growth mindset is when one believes in the power of effort and the idea that one can always make improvements.
Lawyers who possess the trait and employ the mindset tend to persevere in the face of challenges, work harder and longer and are more likely to focus their efforts on improving their performance, according to a separate ABA release. However, it's not only innate but can also be developed. Grit tends to come with experience.
The researcher is advocating for women lawyers to learn from the advice of successful female colleagues. Hogan's upcoming book contains 45 letters from women lawyers – who come from private, in-house, government and non-profit practice – who have used "grit and growth" to succeed.
"Women lawyers are generally pretty gritty," Hogan said, adding that it is already required just to go to law school. "But research suggests that grit is a quality that can be taught, and nurtured.
"Grit is related to a number of measures of success … [including] billable hours and quality of work," she said. "The good news is that mindset is a very easy thing to change."
Related stories:
Here's where the best-paid grads in the US went to law school
'Class pay gap' seen in UK's 'traditional' professions