He is also the first judge to hold the organisation's top position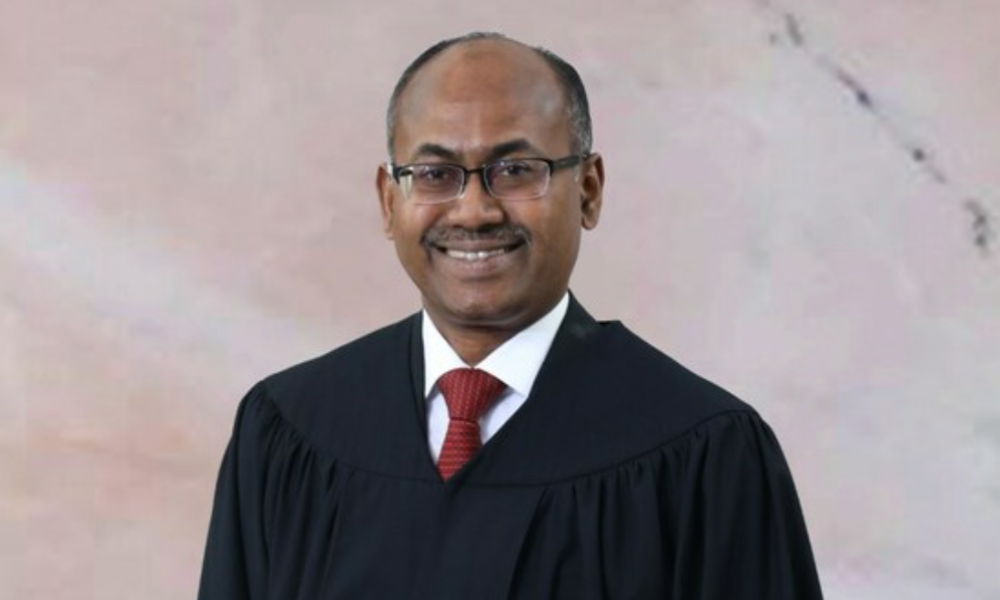 The Supreme Court of Singapore has announced that Justice Kannan Ramesh (pictured), a member of the Supreme Court bench and judge of the appellate division, is the seventh and newest president of the International Insolvency Institute. Ramesh has become the first Asian – as well as the first judge – to be appointed to the top post of the global organisation.
Ramesh's appointment also solidifies Singapore's position as an international centre for debt restructuring, following several reforms to its insolvency and restructuring laws and jurisprudence in recent years that aimed to better balance creditor interests and companies' or individuals' financial rehabilitation.
Established in 2000, the International Insolvency Institute is a not-for-profit, limited-member society of leading practitioners and scholars of international insolvency law who aim to study and improve laws and policies related to local and cross-border insolvencies and restructurings around the globe. Its objectives include fostering greater coordination among nations in multinational business reorganisations and restructurings.
The International Insolvency Institute draws its membership from the most senior and respected insolvency practitioners, judges, and academics. Ramesh was a member of the organisation since 2006 and served as one of the institute's vice presidents until his appointment as its president. He will be succeeding outgoing president John Martin, a Norton Rose Fulbright partner from Australia.
In a press release, the Supreme Court of Singapore described Ramesh as a highly regarded figure in the international insolvency community. He was instrumental in establishing the Judicial Insolvency Network, which linked 14 judiciaries around the world to provide judicial thought leadership in the practice area of insolvency and foster communication among courts in cross-border insolvency cases. Ramesh was also recently invited to become an international fellow at the American College of Bankruptcy.
"On behalf of the Singapore judiciary, I extend my warmest congratulations to Justice Ramesh on his appointment as president of the International Insolvency Institute," said Singapore Supreme Court Chief Justice Sundaresh Menon. "This, together with his recent induction as a fellow of the American College of Bankruptcy, speaks volumes of Justice Ramesh's standing as an eminent thought leader in the international insolvency community and his invaluable contributions to cross-border insolvency and restructuring practice. Justice Ramesh's appointment is also an apt recognition of Singapore's legal talent, especially in the field of cross-border insolvency."
Ramesh added that while he derived "great personal satisfaction" at being named the first Asian president of the International Insolvency Institute, he saw a greater significance behind the institute's appointment of an Asian judge.
"I see this presidency as the culmination of an effort to broaden the institute's global engagement by presidents before me," Ramesh said. "That the membership is rich in geographical diversity today bears testament to that. The presidency presents an immense opportunity to build, with the board, on the foundations that have been laid and shape the global conversation on cross-border insolvency. This is a responsibility the board and I accept, excited by the possibilities that the potential of the institute's membership presents."