An engineering and arts graduate, Nick Mountford had never heard of a patent attorney before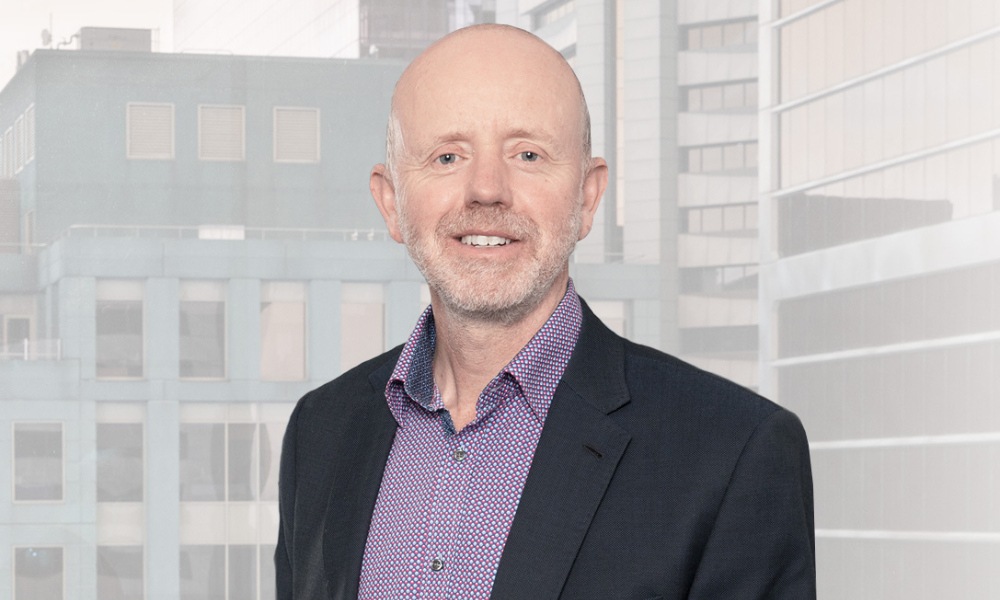 Nick Mountford hadn't even heard of a patent attorney before he graduated from university with degrees in engineering and arts. But a well-worded job advertisement seeking an "engineer with writing skills" ended up leading him down a different path as he found his niche.
Today, he is a patent law and ICT superstar who recently joined James & Wells as its newest partner, spearheading the firm's entry into the Melbourne market. Mountford finds great satisfaction in the knowledge that his legal advice to clients can have a significant impact commercially.
In this interview, Mountford discusses being part of Apple vs Samsung, the importance of being easy to work with, the challenge of connecting with clients in COVID-19 and looking forward to being able to travel to New Zealand.
What made you choose a career in law, and what's your favourite part of the job?
At uni, I did engineering and arts degrees. Not long after I'd finished, a friend of mine read a job ad for a trainee patent attorney which said something like: "Wanted: Engineer with Writing Skills" and was kind enough to pass it on to me. I'd never heard of a patent attorney but I was intrigued by a job that combined technical and legal skills. After I started, I knew almost immediately that I had found a niche that suited me.
My favourite part of the job is when I am able to help a client to find a way to get around a patent that is blocking them from bringing a new product to market. It's very satisfying to know that your advice is going to have a big commercial impact.
What is the most memorable case you've taken on/been involved in?
I was involved in the Australian arm of the Apple vs Samsung smartphone litigation. In Australia, Apple asserted 22 patents against Samsung, who my firm at the time represented in patent matters. The case was enormous and ran at break-neck speed so that there wasn't even time to celebrate wins in skirmishes along the way (including one in the High Court). I remain in awe of the lawyers who coordinated the case.
What is going on at the firm? Are there any new programs and initiatives that you're particularly interested in?
A concerted expansion into Australia. In under a year JAWS has opened two offices in Australia; first in Brisbane and now in Melbourne. As the founding partner in the Melbourne office, I'm excited about the opportunities that the Australian market offers a firm like JAWS.
What has been your proudest accomplishment in the last year or so? Or what's the biggest lesson you learned in the past year and what advice can you give fellow lawyers about it?
I'm reluctant to mention it in case I jinx the appeal, but a client I work with was successful in appealing a decision from the Australian Patent Office to the Federal Court which, at the time, came with a great sense of vindication for the team involved.
What should the profession and law firms focus more on?
It sounds trite, but I think firms need to continue to work on being easy to work with both for their clients and their staff. In particular, the experience for staff can get lost when firms focus too hard on how to deliver more profit and can lead to a lack of engagement, which can then impact on how they interact with clients.
What are the challenges you expect in your practice, and in the business of law in general, going forward? What challenges are particularly pressing in the country's legal industry?
Connecting with new clients remains difficult in a post-COVID-19 world, particularly in the patent and trademark fields where lots of relationships are made at overseas conferences.
What are you looking forward to the most in the coming year?
Travel! I'm not saying that I joined a firm with offices all over New Zealand just so I could travel there, but it's a nice side benefit.