Jane Coventry parlayed her love of consuming other people's stories from journalism into the law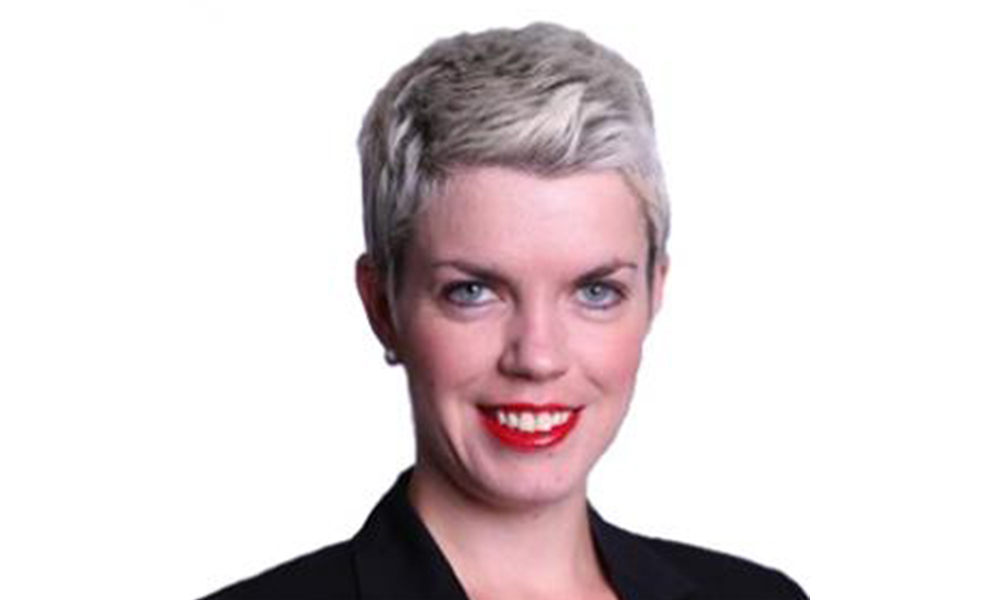 As a 10-year-old, Jane Coventry's love of reading about and listening to other people's stories made her want to pursue a career in journalism. However, advice from her mother made her change tack, and she turned to the law after following the investigation into the death of Victorian toddler Jaidyn Leskie in 1997.
Convinced that behind every dispute is a story and that everyone has a right to representation, Coventry became a litigator. Today, she works with accountants, solicitors, financial planners and health professionals as a financial lines insurance specialist and special counsel at Carter Newell's Melbourne office.
In this 2020 interview, Coventry discusses prioritising physical and mental health in a taxing profession, striving towards a balanced lifestyle and maintaining electronic documentation processes after COVID-19.
What made you choose a career in law?
When I was 10 years old, I wanted to be a journalist. I loved reading and listening to people's stories. Mum told me she didn't think I would be very good at sticking microphones into people's faces to get a story. Rightly or wrongly, I looked for something else that might interest me. Not long after, the death of Victorian toddler, Jaidyn Leskie, was all over the news. The prime suspect, Greg Domaszewicz, was persecuted by the media prior to his trial. I felt sorry for him. He had his own story about what happened. I felt that he had a right to be heard. I chose the law because there is a story behind every dispute, and everyone has a right to representation, a fair trial and to be heard, no matter what that person may or may not have done.
What do you love most about your job?
Helping people. Litigation, in particular a prosecution, can be one of the most stressful times that an individual or a business will experience. I enjoy assisting clients through the process and hopefully alleviating some of the stress along the way. I love learning about the client, the story behind what has brought them to the litigation, and then problem-solving to assist the client in obtaining a result that allows them to move forward with their business and/or their life beyond the litigation.
I also enjoy the rigour and the challenge of litigation and working in a high-performing team.
What is going on at the firm? Are there any new programs and initiatives that you're particularly interested in?
I am relatively new to Carter Newell, and I am impressed with the firm's genuine commitment to staff well-being and diversity. As a female special counsel, I am pleased to see that gender and diversity issues are given the time and weight that they deserve. The firm has a strong commitment to flexible working – in COVID-19 times, this is more important than ever. I am proud to work at a firm that values and treats its people as its most valuable asset. Carter Newell is committed to adapting to an ever-changing environment. I am looking forward to contributing to the firm.
What has been your proudest accomplishment in the last year or so?
My proudest accomplishment in the last year was assisting a client in response to a regulatory prosecution from which the client was discharged at the conclusion of a committal hearing. It was a hard-fought case which involved a lot of emotion, and it is a result that I will remember throughout my career.
What's the biggest lesson you learned in the past year and what advice can you give fellow lawyers about it?
The biggest lesson that I have learnt over the past year is that life is precious. Work and career are obviously very important parts of life, and have given me a great deal of enjoyment and satisfaction. However, it is important to direct energy towards and nourish other aspects of life to achieve and maintain a balanced lifestyle.
What should the profession and law firms focus more on?
Health – mental and physical. At times, this job is particularly taxing both mentally and physically. Lawyers are sometimes required to work long hours in high-stress environments to meet client- or court-imposed deadlines, and the impact of constant stress and pressure can creep up on you.
I have learnt that it is important to prioritise mental and physical well-being, and to do something you enjoy to keep fit and healthy. For me, that's running and swimming. Being fit, healthy and happy drives increased work performance. Since I started my career, law firms have come a long way, and it is now recognised that mental health is an important issue within the profession. However, more can always be done.
What has been the biggest challenge you and your practice has faced amid the pandemic?
I joined Carter Newell during COVID-19. Starting a new job after nine years was daunting enough, let alone doing so in the middle of a global pandemic! The biggest challenge during COVID-19 is building meaningful relationships both internally and externally in the absence of face-to-face contact. Luckily, we all have technology to assist us.
Carter Newell has been very proactive in terms of reaching out to its clients and its staff to foster existing relationships and build new ones. However, nothing beats face-to-face interaction, and I think this will be one of the major challenges for all service providers moving forward in terms of maintaining relationships and growing businesses in the current climate.
What are you looking forward to the most in the coming year?
I'm looking forward to new challenges and to continuing to assist Carter Newell in growing its practice in Melbourne. I'm also hoping that some of the positive things to which the wider profession has been exposed to due to COVID-19 become part of the "new normal"; for example, the acceptance of flexible working, e-filing and the use of electronic documents as the default position. These changes have allowed us to continue to deliver excellent service to our clients whilst being nimble and efficient. The bonus is that we've saved some trees in the process – why would we ever go back?