Wendy MacDonnell succeeds John Wakefield with immediate effect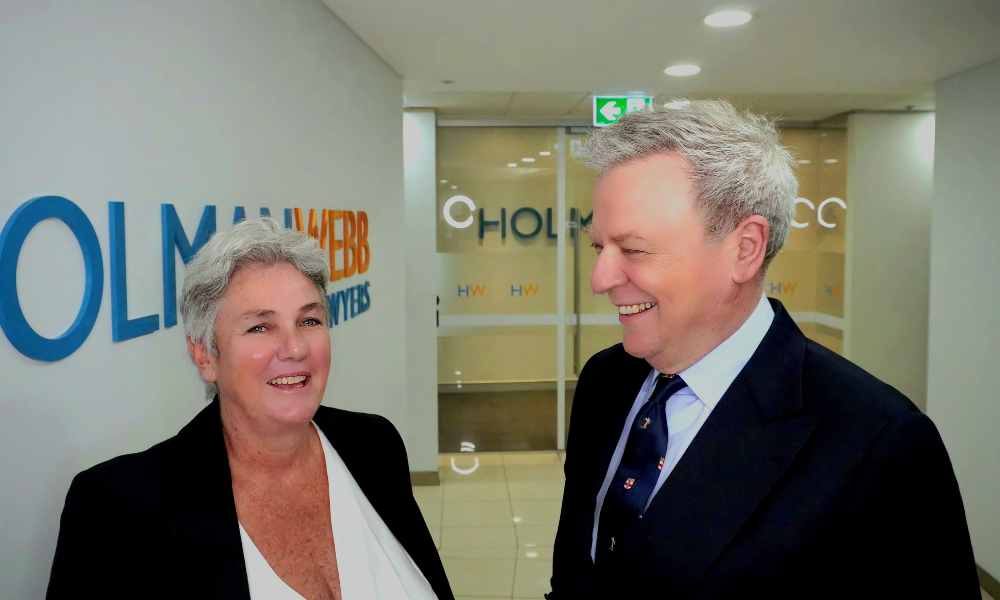 Holman Webb has elected as its new chair an insurance partner who is celebrating 30 years with the firm this year.
Wendy MacDonnell takes the helm with immediate effect, succeeding outgoing chair John Wakefield. MacDonnell has been with the firm since June 1992.
Her practice focuses on insurance litigation, particularly in relation to public and product liability. Of late, she has been concentrating on CTP insurance matters.
MacDonnell lauded the contributions of her predecessor, who had led Holman Webb since 2013.
"As I proudly step into the position of chairman, I plan to draw on the fantastic legacy and platform that John has built. With the ongoing support of all within the firm, I look forward to playing a pivotal role in taking Holman Webb Lawyers to the next level," MacDonnell said. "John achieved a great deal in his almost 10 years, but it is perhaps the last few years which were the most important. Under his guidance Holman Webb moved offices, achieved significant technological advancement, and became 'paper light' – enabling staff to work from home at full capacity."
On stepping down as chair, Wakefield will remain head of Holman Webb's litigation and dispute resolution team. He will also carry on as an arbitrator and mediator.
He said that he was "extremely proud of the firm's journey in the last nine years and what we have accomplished together," and praised MacDonnell's elevation to the chair position.
"I am really delighted that Wendy is taking on the role of chairman. She will bring a significant depth of knowledge, experience and common sense to the position as well as great warmth and approachability," Wakefield explained.