The profession is uniquely placed to support victims, Law Council president says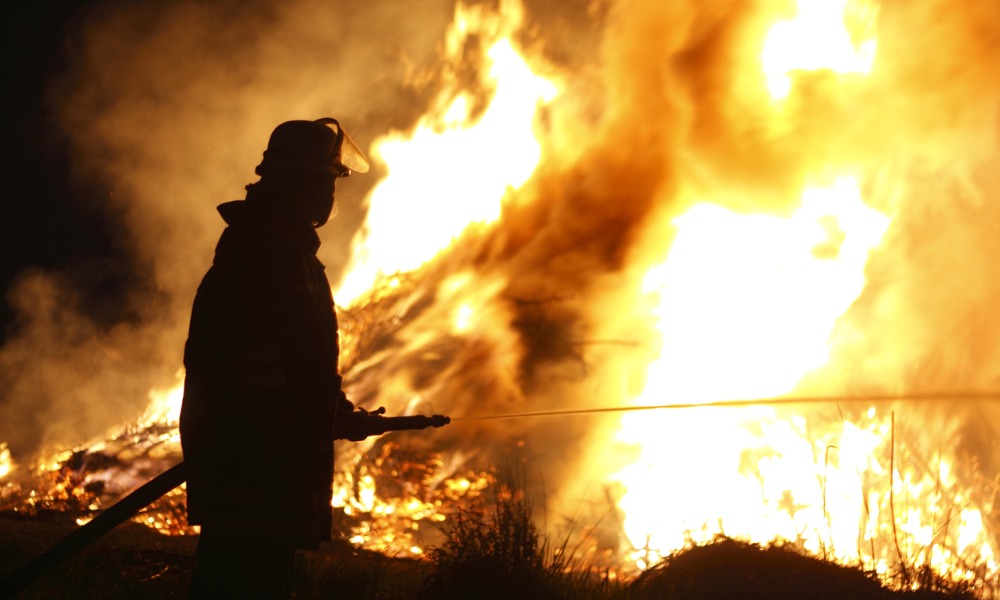 The legal profession has stepped up to help victims of Australia's raging bushfires, the nation's peak legal body said Tuesday, as it urged for even more action from lawyers.
"I can only imagine how difficult it would be struggling with the loss of loved ones, your home, your business, your farm, or your animals," Pauline Wright said in her first statement as president of the Law Council of Australia.
She said that the bushfires are currently having a devastating impact in every state.
"As a profession, we are uniquely placed to support victims as they require legal advice, and every lawyer should consider pro bono aid for those affected," she said. "It's heartening to see that so many individuals in the profession have stepped up with offers of pro bono assistance."
Wright lauded the profession's support for victims, which is being channelled through the nation's law societies, bar associations, legal aid organisations, community legal associations, and law firms' efforts.
Wright said that bushfire victims can seek assistance by directly contacting the law societies and bar associations in their state or territory. National Legal Aid and Community Legal Centres Australia can also direct victims to legal aid services and community legal centres for their area.
In New South Wales, Tim Game SC, NSW Bar Association president, thanked Rural Fire Service (RFS) and ADF personnel, as well as volunteers, for their continuous work to help communities during the crisis. He reminded barristers affected by the fires that BarCare is available to offer confidential counselling services and that the Barrister's Benevolent Fund is also available to help members that need financial support. He also encouraged those who want to help to visit this NSW RFS page and this WIRES page for more information.
"In recent weeks we have witnessed, and continue to witness, the devastation wrought by bushfires and the resulting terrible loss of life, homes and property. Our thoughts are with all affected by the bushfires," Game said.
Legal bodies in Victoria have also banded together to help bushfire victims with free legal support. The Disaster Legal Help Victoria has been active in helping communities. It is a collaboration between Victoria Legal Aid, the Federation of CommunityLegal Centres, the Law Institute of Victoria (LIV), the Victorian Bar and Justice Connect that was set up in response to the 2009 Black Saturday Bushfires.
"The legal profession stands ready to help Victorian communities with their bushfire-related legal issues," the Victorian Bar said.
Sam Pandya, LIV president, called on members to volunteer with pro bono legal services and other tasks to help.
"Victoria again is in the grip of bushfires and the legal profession is preparing to assist in the recovery response over the coming weeks and months," he said.
Interested parties are asked to submit their details and areas of interest through this form. Disaster Legal Help Victoria can be reached by phone through 1800 113 432, Monday to Friday, from 8am to 6pm.
"Recovering from a bushfire can be an incredibly emotional and stressful time, and on top of these legal problems can surface and escalate quickly," said Joel Townsend, acting executive director of civil justice, access and equity at Victoria Legal Aid. "'The impact of these fires has been devastating and we understand it will take some time for people to work through the aftermath, with many fires still active and bushfire season continuing. Disaster Legal Help will be available over the coming weeks and months to help people get back on their feet."
LIV said that solicitors whose practices have been destroyed or damaged can also be assisted on queries about trust accounting, professional support for loss of files, costs, ethics, and regulatory compliance, and advice on management of professional risks by the LIV Professional Standards Office.
LIV has also urged members of the profession to support the Victorian government's bushfire appeal here.
The Queensland Law Society has also published updated resources to help affected lawyers, as well as guide lawyers who want to help victims of the bushfires. It reminded members that its LawCare program is always available to support those in the profession who are affected by the disaster.
The Australian Capital Territory Law Society also said it stands ready to help support bushfire victims.
"The ACT is not currently under threat, thanks in large part to the work being done in NSW. Nevertheless, we are living under a thick pall of smoke, and we are now home to an increasing number of evacuees from fire-affected areas," said Chris Donohue, president of the ACT Law Society.
He said that the law society has convened a meeting of the Canberra region's legal service providers to discuss how to support ACT residents and evacuees. The group will also update the ACT Emergency Legal Help Plan, in the event it becomes necessary for activation.
"We would like to stress that the ACT is not currently in a state of emergency, but we stand ready to provide legal support as and when it is needed," Donohue said. "We will soon be calling for members to put their names on a contingency list as volunteers willing to provide legal assistance to those affected by the bushfires. We encourage our members to get in touch with the Law Society if they, or their clients, require additional support."
The law society acknowledged "the hard work being put in by our own ACT Rural Fire Service, as well as the Rural Fire Services of New South Wales, Victoria, Tasmania, and South Australia, all of whom are battling incredible odds in this horrific fire season," he said.
The Australian Legal Practice Management Association has also compiled information about how the profession can help.
Related stories