Four of the new partners are women elevated as part of a recent global promotions round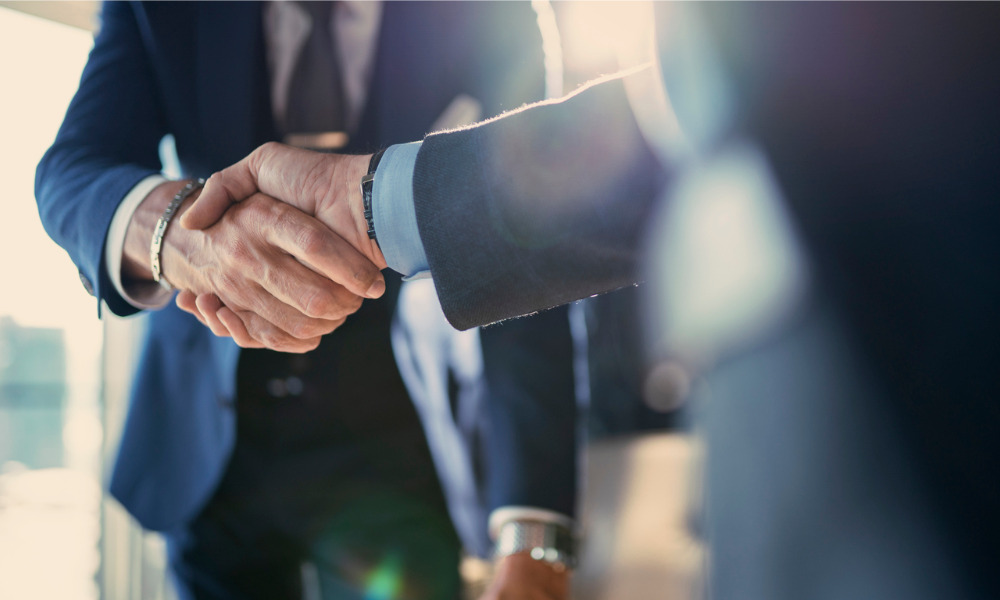 Ashurst has expanded its Australia partnership with five new additions.
Jennifer Ingram, Julie Ma, Lindy Randall and Cassandra Wee ascended to partner as part of a global promotions round that saw the firm welcome 14 new partners across its offices in Australia, the UK, Asia and Europe.
"Providing extraordinary career opportunities is important to our people, our clients, and to the success of our firm. Our new partners are an outstanding group of talented lawyers with the skills and expertise that will see them play a critical role in the future of both Ashurst, our clients and the legal market. I am delighted to welcome them to the partnership and congratulate them on this achievement," chairman Ben Tidswell said.
Ingram and Ma hail from the transport and infrastructure team – Ingram operates from Melbourne, while Ma is based in Sydney. Randall is part of the real estate team in Sydney, while Wee is part of the Sydney energy and resources group.
Global managing partner Paul Jenkins highlighted the significant percentage of women who made partner in the promotions round.
"This next generation of diverse leaders reflects the depth and breadth of our expertise across the firm. I am particularly pleased that more than three quarters of those promoted are women. In addition to this, we are celebrating a group of new leaders with diverse cultural and ethnic backgrounds, lived experiences and perspectives who will contribute to growing the depth and richness of our firm," he said.
Ashurst also snapped up DLA Piper partner Arthur Chong for its projects and real estate team in Melbourne.
"I am delighted to be joining Ashurst's Melbourne office and market-leading practice group during an exciting and challenging time in real estate," Chong said. "I am looking forward to collaborating with the team across a broader global platform and making a positive contribution to the growth of the firm. Melbourne is a strong and growing market for real estate, where we see significant opportunities for clients."
Chong, who is also licenced to practice in Malaysia, is an expert in matters involving real estate investment and development. He was also a partner for 16 years at Norton Rose Fulbright.
"We are delighted to have Arthur join Ashurst. Arthur is a talented real estate partner who brings a strong depth of capabilities to add significant value to support the growth of our real estate practice in Melbourne," said partner Pauline Tan, who leads the Australian real estate practice group. "He also has a strong track record of delivering for clients, particularly large players in Singapore and Malaysia, and his Asian clients undertake transactions in many of the major global real estate markets, such as the UK."
Tan said that Chong would be working with the real estate teams in Sydney and London to bolster the firm's offering in both Australia and the UK, highlighting the markets in Sydney, Melbourne and London as "the biggest recipients of inbound investment."
"Arthur's appointment in Ashurst's Melbourne office will allow the firm to achieve critical mass in an increasingly important part of the global real estate market. Arthur complements our broader platform and will provide a major boost to our offering to clients in Melbourne," said Jason Cornwall-Jones, Melbourne real estate partner. "He will also help enhance access to Asian markets, which continue to be an important source of global investment."
The firm's other new partners across the globe are:
Catherine Gokah – investment funds, London
Li Jiang – corporate transactions, Hong Kong
Jeffrey Johnson – corporate transactions, London
Lorraine Johnston – finance regulatory, London
Sophie Lyall – restructuring and special situations, Hong Kong
Irian Martinez – global loans and global markets, Madrid
Angie Ng – competition, Singapore
Madeleine Pope – dispute resolution, London
Harry Thimont – corporate transactions, London
Michael Weatherley – dispute resolution, Singapore