The two newly named partners specialise in international employment law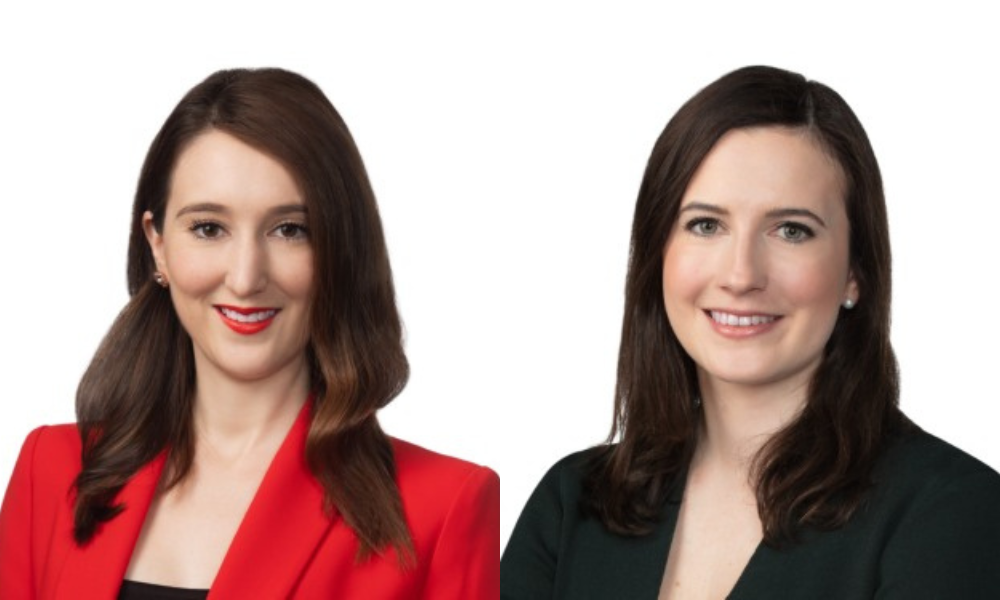 Seyfarth has announced the promotion of 22 lawyers across its eight offices worldwide, including two lawyers in Melbourne and Sydney.
Melbourne-based Justine Giuliani was recently named partner. She specialises in international employment law, advising clients in relation to employment arrangements and industrial instruments, workplace policies, executive employment issues, termination of employment, enterprise bargaining, industrial action, and workforce restructures.
She obtained her LLB from Monash University, and is experienced across all aspects of employment and industrial law.
Philippa Noakes was named partner in Seyfarth's Sydney office. Like Giuliani, Noakes also focuses on international employment law. Her experience covers the spectrum of employee-employer relations, providing strategic advice to solve workplace concerns as they arise.
Noakes works with clients across a broad range of industries including retail, financial services, transport, logistics, and the legal industry. She obtained her LLB from the University of Melbourne.
The promotions across Seyfarth's global offices covered six practice departments and took effect on 31 December 2022. The promotions included 6 counsel and 16 associates.
"Our 22 talented new partners exemplify the commitment and excellence Seyfarth lawyers provide to our clients and the firm itself," said Pete Miller, Seyfarth chair and managing partner. "They represent a wide range of substantive experience, accomplishment and know-how that will enable Seyfarth and our clients to continue to grow and excel in the future."
The other newly named partners are:
Cary Reid Burke - labour and employment (Atlanta)
Matthew Christoff - litigation (Chicago)
Christopher Crossman - labour and employment (Los Angeles)
Adria Crowe - labour and employment (Chicago)
Angelina Evans - labour and employment (Los Angeles)
Anthony LaPlaca - litigation (Boston)
Michael Lobie - corporate (New York)
Annie Malo - real estate (Boston)
Robyn Marsh - litigation (Chicago)
Alex Meier - labour and employment (Atlanta)
Meagan O'Dell - labour and employment (Los Angeles)
Alexander Roitman - corporate (Boston)
Alison Silveira - labour and employment (Boston)
Jason Silver - labour and employment (New York)
Shardé Skahan - labour and employment (Los Angeles)
Dawn Solowey - labour and employment (Boston)
Irine Sorser - employee benefits (Chicago)
Trevor Tullius - corporate (Washington)
Cameron Weil - real estate (New York)
Owen Wolfe - litigation (New York)