One partner has launched a new digital law practice based in the firm's Sydney office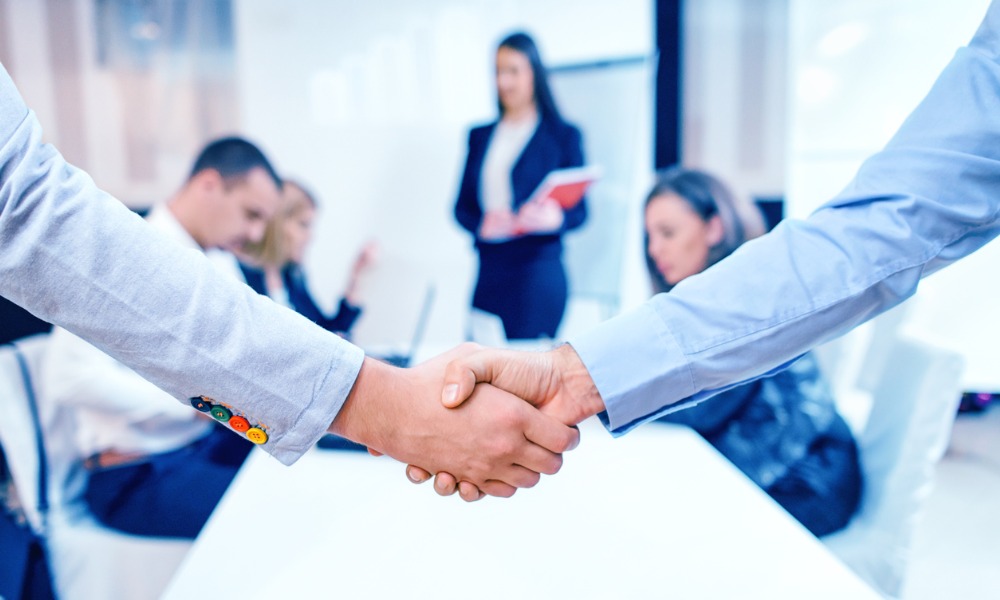 Mills Oakley has gone on a hiring spree with the appointment of four partners and a special counsel in the last three weeks, with one partner launching a new digital law practice in Sydney.
The firm has welcomed Robert de Boer, Alec Christie, Heath Gleig-Scott, and Racheal Sutton as partners, as well as Joni Pirovich as special counsel. The appointments span the firm's Brisbane, Melbourne, and Sydney offices.
Energy and resources boost
Mills Oakley said that de Boer, who is based in Sydney, boosts the firm's energy and resources expertise. He was a partner at Herbert Smith Freehills, which he left in 2017 after 17 years to be a part of the leadership team at a San Francisco-based start-up.
"In my time in the San Francisco Bay Area, I worked with not only the start-up community, but also global vehicle manufacturers and construction companies, world cities, campuses and private property developers. I see a lot of the same start-up ambition, entrepreneurialism and innovation at Mills Oakley and I am looking forward to making my contribution to that story," he said.
Mills Oakley CEO John Nerurker said that energy and resources has been a growth area for the firm over the past year, with it adding several high-profile clients in the space. Nerurker said that de Boer is well positioned to boost the practice because of his global connections and expertise.
New digital law practice
Christie, who moved to Mills Oakley from EY, has been tasked to lead the firm's new digital law practice in Sydney. He has three decades' experience, including a decade as a partner at DLA Piper. He is known for developing successful new practices as well as a stable of blue-chip clients that includes Microsoft, the Australia and New Zealand Banking Group, Westpac, ING, the ASX and the Australian Securities and Investments Commission, Mills Oakley said.
"We are serious about building the digital literacy of our firm and we are also responding to client demand for digital-related legal advice, including the IT, privacy, information regulatory and other digital implications of M&A and other transactions. This is a clear growth area for Mills Oakley," Nerurker said.
Christie said that he sees collaboration, geographic reach, and quality colleagues – what he considers as key to building a successful practice – in Mills Oakley.
Property practice expansion
Gleig-Scott is one of the two new Mills Oakley partners coming from Holman Webb, where he most recently led the property practice in Brisbane. He was also previously at MinterEllison and Corrs Chambers Westgarth.
Gleig-Scott is known for his work in commercial acquisitions and disposals, commercial leasing, and residential and mixed-use projects development. He has particular experience in mortgagee-in-possession sales and distressed asset workouts, including mortgagee-appointed receivership and liquidation issues, Mills Oakley said.
Nerurker said that the firm's Brisbane property practice will benefit from Gleig-Scott's extensive experience in the acquisition, development, and disposal of properties. He said that the new partner also shares several clients of the firm.
Workplace relations addition
Sutton, who also comes from Holman Webb, is an expert in the full range of workplace relations law. Based in Sydney, her expertise includes industrial relations, discrimination, work safety, and workers' compensation.
Sutton advises a number of self-insured clients, including a Big 4 Australian bank and several global businesses in the infrastructure-services, hospitality, and aged-care sectors.
"Over the past two years we have diversified our workplace relations offering with the launch of a specialist Work Safety sub-team and addition of new senior talent in several cities," Nerurker said. "In Rachael, we are gaining a new colleague who is particularly well regarded for her workers' compensation expertise, in addition to her deep workplace relationships experience across a number of key sectors."
Sutton said that she is particularly looking forward to working with partner Malcolm Davis to grow the Sydney workplace practice, as well as exploring promising client synergies in other parts of the firm.
Blockchain upgrade
Pirovich, who's based in Melbourne, most recently led the blockchain and cryptocurrency tax team at Hall & Wilcox.
Pirovich has extensive experience in corporate tax, R&D, GST, land tax, and stamp duty. She is particularly well-regarded for her expertise in the tax implications of blockchain projects and digital assets for individuals, corporates, joint ventures, exchanges, and investment funds, Mills Oakley said.
Her expertise as an advocate for female founders and women in start-ups, especially in the legal and technology sectors, will benefit Mills Oakley, Nerurker said.
"Joni's insights into gender diversity will be invaluable given our focus on increasing the number of women in senior leadership roles at Mills Oakley and the launch of our newly revamped diversity and inclusion committee," he said. "In Joni, we are gaining not only a respected tax practitioner, but someone with a track record for thought leadership in the blockchain and cryptocurrency space and a genuine passion for innovation. We are fortunate to make a hire so closely aligned with MO's strategic goals in multiple areas."
"Australia needs law firms that are digitally literate. Change is occurring quickly, and I am looking forward to playing a part in the cutting-edge work which is occurring at Mills Oakley to build digital capabilities, technology infrastructure and partnerships, and a future-fit business strategy – and particularly calcifying a strong digital backbone across each practice in the firm," Pirovich said.