Employees generally have the more difficult task of proving that a dismissal was unjust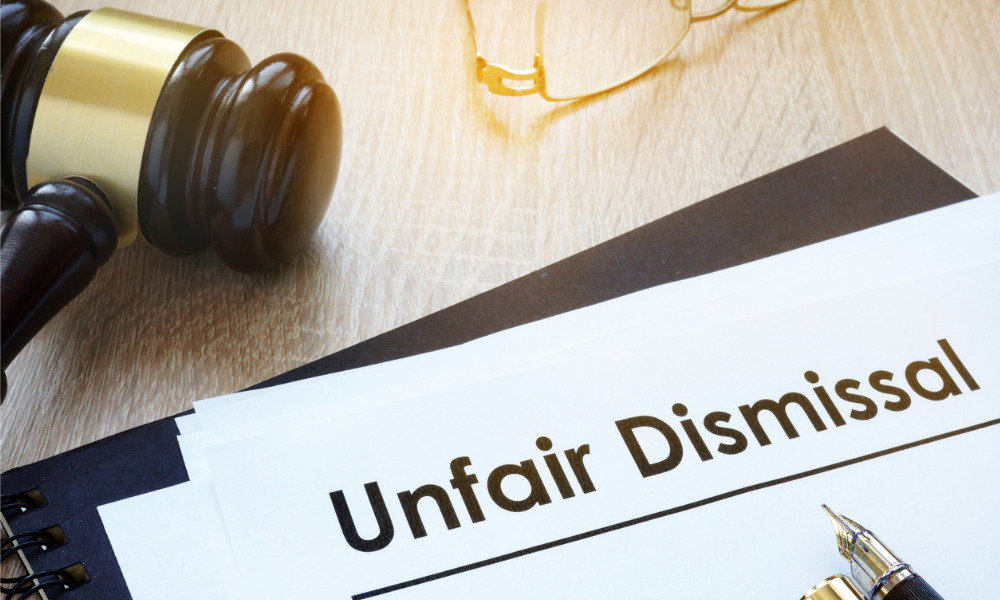 Less than 1% of unfair dismissal claims lead to rulings against employers, an Employer Advisors article has revealed.
"Onus is on the employee who brings an unfair dismissal claim to demonstrate that his or her dismissal was harsh, unjust or unreasonable," Holding Redlich partner Andrew Klein told Australasian Lawyer. Thus, an employee "therefore ostensibly has the more difficult task" of proving such a claim.
In a hearing, an employee must present proof that they were dismissed and did not resign from their place of employment. Examples of strong evidence include termination letters and written statements of events leading to the dismissal.
Employment agreements can also prove that an employee was with the employer for the minimum employment period. Such agreements also serve as proof of salary, along with recent payslips. This evidence is important as it can ensure that an employee's remuneration falls below the high-income threshold.
Employees are also advised to understand the formal process involved in bringing unfair dismissal claims before the Fair Work Commission.
Nonetheless, Klein pointed out that the majority of unfair dismissals are settled in conciliation; thus, statistics on formal rulings against employers in such cases are misleading. Moreover, the process brings its share of challenges to employers as well.
"Even in the most serious cases of misconduct, a failure to provide an employee a chance to respond before termination will weigh against the employer," MinterEllison special counsel Toby Walthall told Australasian Lawyer. "Employers should ensure they provide a full explanation of the reasons for the dismissal, including the process which was followed. In most cases the ultimate decision maker should give evidence even if the recommendation was made by another staff member."