The former US national security adviser complicates US Sen. Mitch McConnell's plans for swift proceedings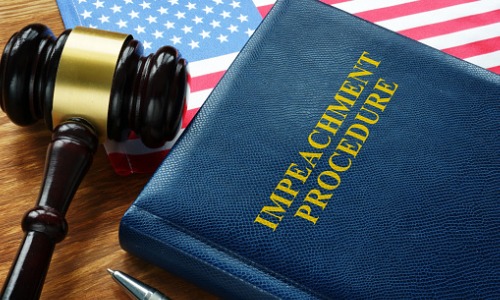 John Bolton, the former US national security advisor, said Monday that he is prepared to testify if subpoenaed by the US Senate in the impeachment trial of US President Donald Trump.
"I have concluded that, if the Senate issues a subpoena for my testimony, I am prepared to testify," Bolton said.
The decision complicates plans of Sen. Mitch McConnell, the US Senate's majority leader, for a swift conclusion to the trial with no witnesses called. Bolton said that he has long been thinking of the decision, including keeping a close eye on the similar case of Dr Charles Kupperman, the former US deputy national security advisor.
"During the present impeachment controversy, I have tried to meet my obligations both as a citizen and as former national security advisor. My colleague, Dr Charles Kupperman, faced with a House committee subpoena on the one hand, and a presidential directive not to testify on the other, sought final resolution of this Constitutional conflict from the federal judiciary. After my counsel informed the House committee that I too would seek judicial resolution of these constitutional issues, the committee chose not to subpoena me. Nevertheless, I publicly resolved to be guided by the outcome of Dr Kupperman's case," he said.
Kupperman's effort to gain clarity was both opposed by the president and the House of Representatives, Bolton said.
"The House has concluded its constitutional responsibility by adopting Articles of Impeachment related to the Ukraine matter. It now falls to the Senate to fulfill its constitutional obligation to try impeachments, and it does not appear possible that a final judicial resolution of the still-unanswered constitutional questions can be obtained before the Senate acts," Bolton said.
Democrats in the US Senate have demanded that key witnesses, including Bolton, appear as witnesses in the trial in the upper house.
"Given that Mr Bolton's lawyers have stated he has new relevant information to share, if any Senate Republican opposes issuing subpoenas to the four witnesses and documents we've requested they would make absolutely clear they are participating in a cover-up," said Sen. Chuck Schumer, the Senate Democratic leader, on Monday.
It remains unclear, however, whether Bolton's testimony will help or damage Trump's impeachment defence.