Antony Rumboll says lawyers need to "check in with each other and to be honest"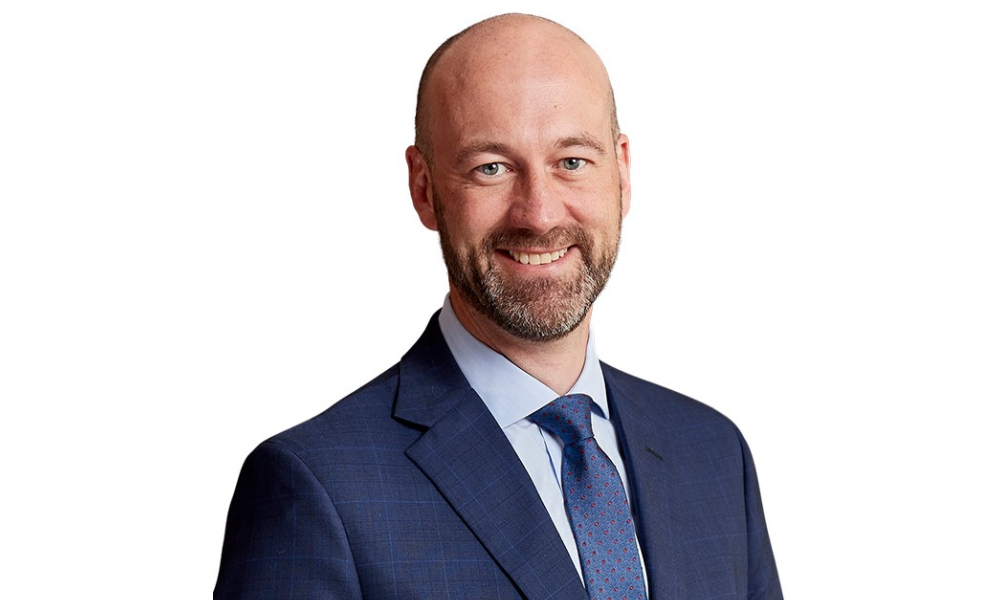 With what lawyers have been through over the past year, taking care of one's mental health is vital, according to Antony Rumboll.
As the head of Australia ECM at Baker McKenzie, Rumboll has seen his team and the other groups at the firm pushing through the volatility created by the COVID-19 pandemic. He highlights how such a situation can strongly affect the mental well-being of lawyers – especially when actively setting boundaries between work and home life is something that does not come easy to those in the legal profession.
In this interview, Rumboll addresses why it's important to regularly ask "Are you OK?" He also talks how tech can help firms to retain top talent and to recover following a period of low revenue growth.
What made you choose a career in law, and what's your favourite part of the job?
When I initially set out in a career in law, I wanted to specialise in IP litigation given that I was completing a science degree, and I saw it as the perfect use of my science training in a more commercial environment. After a while, I decided I was more suited to a corporate/commercial role.
My favourite part of the job has to be the sense of achievement in helping clients realise their commercial goals, and seeing my team learn and develop in that process.
What is the most memorable case you've taken on/been involved in?
Shortly after I moved to Australia, I was part of the team helping on the Telstra 3 share offer by the federal government. As a relatively recent arrival, it was the most incredible learning opportunity, especially with the various political issues surrounding the telco at the time.
What is going on at the firm? Are there any new programs and initiatives that you're particularly interested in?
Baker McKenzie has enjoyed a really strong year, on all fronts. One major initiative relates to our people and what the new world will look like from a workplace perspective. Whilst the firm has really come through the last 12 months incredibly well, we realise that work patterns going forward will never be the same, and so we are seizing the opportunity to listen to our people and understand what they want in the way of flexibility and autonomy to find solutions that works best for the firm as a whole.
Being part of a global firm really helps in this regard as we are not facing this issue alone and can gain valuable insights from what works well elsewhere. We are also actively working on our reconciliation action plan, with some great events held over the last month.
What has been your proudest accomplishment in the last year or so?
My proudest accomplishment, from a professional perspective, was the IPO of the HomeCo Daily Needs REIT. It was an amazing collaborative effort – executed on time, when markets were challenging.
What's the biggest lesson you learned in the past year and what advice can you give fellow lawyers about it?
The biggest lesson of the last year, on a more personal level, has definitely been the need for lawyers to check in with each other and to be honest. Our teams have worked incredibly hard in an uncertain environment, which has the capacity to really impact on one's mental health. Asking the question "Are you OK?" regularly to support our collective mental health is critical.
I have found active boundary-setting incredibly helpful in the last year – albeit it's something that does not come naturally to us, being lawyers.
What should the profession and law firms focus more on?
Mental health has to remain a key area of focus for the profession, given the higher incidence of depression and anxiety amongst lawyers. Separately, given that the legal profession can expect low growth in revenue, firms will need to focus on efficiencies and maintain market share. Technology can play a big part in enabling firms to create desired efficiencies and embrace innovation.
What are the challenges you expect in your practice, and in the business of law in general, going forward? What challenges are particularly pressing in the country's legal industry?
Personally, my practice is often driven by the market conditions at any given time and so, whilst Australia is a very conducive place to raise capital, a dip in sentiment can make for some quieter periods.
As for the business of law, agile working practices, use of technology and staff career progression will become key in retaining and attracting the best talent. Firms that invest in their people will come through ahead of the pack.
What are you looking forward to the most in the coming year?
Personally, a chance to travel again to see family and friends. Professionally, I am very keen to see my team take on more responsibility and hit their straps.